Rotation contenders look sharp on Saturday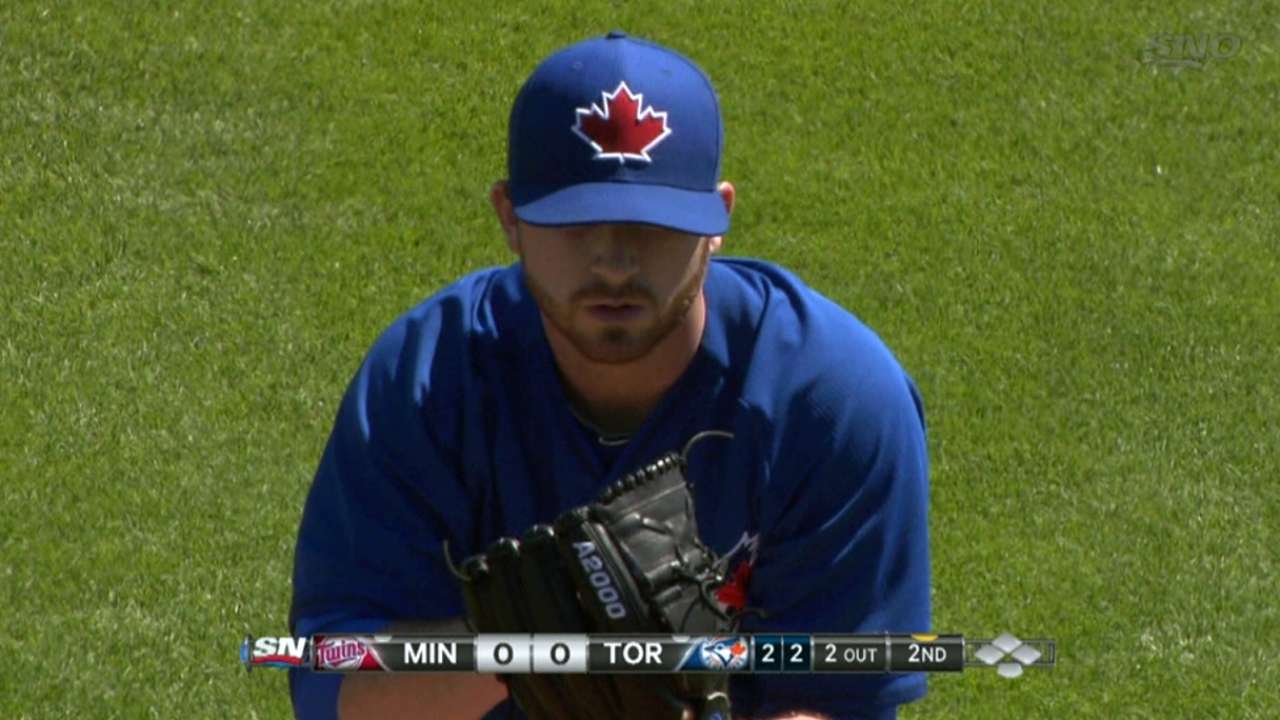 DUNEDIN, Fla. -- Blue Jays manager John Gibbons expects the wide open competition for the final spots in Toronto's rotation to bring out the best in the potential candidates, and he got a taste Saturday of how that might play out.
Three of the pitchers in the running -- Drew Hutchison, Esmil Rogers and Kyle Drabek -- acquitted themselves well in the Blue Jays' 4-3 win over the Twins at Florida Auto Exchange Stadium.
Hutchison struck out five and allowed two runs, both on a Byron Buxton homer, on two hits and a walk in three innings. Rogers followed that up with a four-strikeout, two-hit performance over three scoreless innings. Then Drabek pitched two effective innings, giving up one run on three hits with one strikeout.
"We've got some good options and we've got some good guys to choose from. It'll go down to the wire, probably, that's the way it's going to work out," Gibbons said. "They're all throwing good. I'm very pleased."
Hutchison said his goal was to pound the strike zone, and he was particularly pleased with how well his changeup has come along.
"I feel really, really confident with my changeup. Today, I wanted to throw it more," Hutchison said. "I talked to [catcher Dioner Navarro] a little bit about that, and I threw some really good ones today."
Rogers also said he felt "great" as he mixed in all his pitches Saturday, and he was encouraged by the way he got out of a fourth-inning jam.
Drabek, meanwhile, is still searching for a smooth delivery after tweaking his mechanics. The right-hander said he's been trying to raise his hands slightly before releasing the ball in an effort to avoid falling off to the side quite so often.
"Coming back, I had lowered them and it felt good, and I guess at the time I had lost it. I'm just trying to get that back," Drabek said. "Once you stop feeling it, I feel like that's kind of when you've gotten where you need to be, once you're starting to get smooth and repeating it the whole time. That's what I'm looking for."
Adam Berry is a reporter for MLB.com. Follow him on Twitter at @adamdberry. This story was not subject to the approval of Major League Baseball or its clubs.