Anthopoulos: Happ absent to rest injured back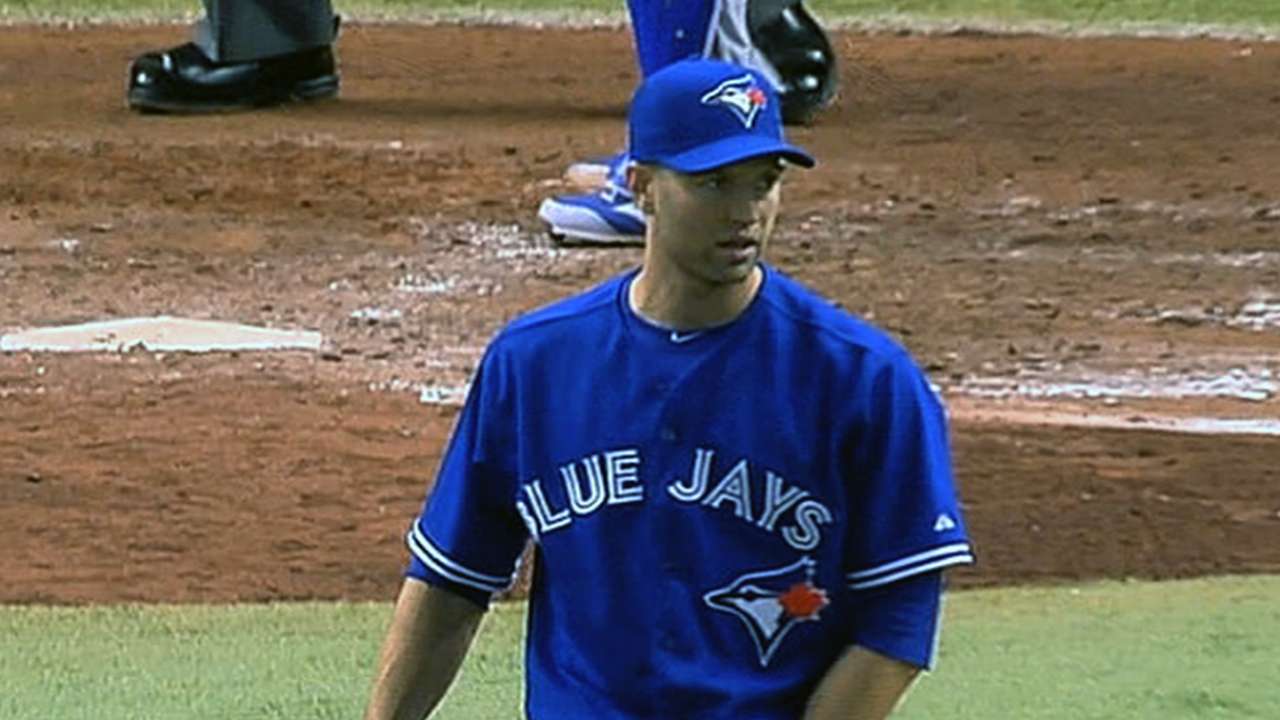 DUNEDIN, Fla. -- J.A. Happ didn't report to Florida Auto Exchange Stadium on Saturday, the second day in a row the veteran left-hander has been absent from the Blue Jays' clubhouse.
Some might view it as an odd coincidence that Happ hasn't been seen since general manager Alex Anthopoulos said Happ's spot in the rotation was no longer guaranteed, but manager John Gibbons said Saturday there's nothing to those conspiracy theories. Instead, Happ is simply staying off his feet and resting his sore back at home.
"Why is that odd? I think they just want him to stay off his feet," Gibbons said. "If the doctor tells you stay off your feet, stay off your feet.
"He's not dead, I'll tell you that," Gibbons added, laughing.
Anthopoulos said Thursday that Happ, who had been considered a lock for the Opening Day rotation along with R.A. Dickey, Brandon Morrow and Mark Buehrle, has been battling a sore back amid two rough Grapefruit League appearances, but the club expects the lefty to be a part of the rotation. Still, Anthopoulos told reporters, "there could be two" rotation spots up for grabs this spring.
Gibbons insisted Saturday that Anthopoulos' comments and Happ's absence were unrelated.
"He's staying off his feet. There's no conspiracy. You follow the doctor's orders," Gibbons said. "Put it this way: I wouldn't read too much into it."
Adam Berry is a reporter for MLB.com. Follow him on Twitter at @adamdberry. This story was not subject to the approval of Major League Baseball or its clubs.