Rasmus, Janssen recovering from minor injuries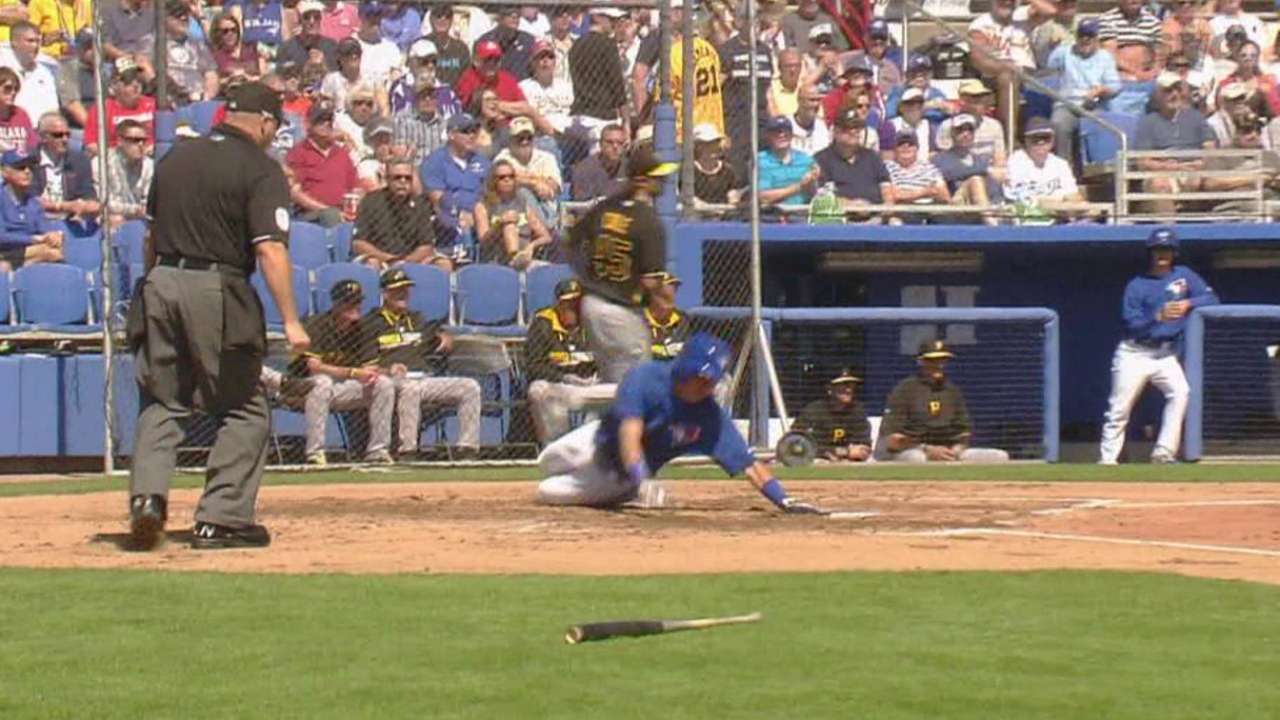 DUNEDIN, Fla. -- The Blue Jays received positive reports on two recovering players Saturday, as centre fielder Colby Rasmus resumed baseball activities and reliever Casey Janssen played catch.
Rasmus, who's been out more than a week with a stiff neck, played catch and hit off a tee in a batting cage, and he is scheduled to do the same routine Sunday. If all goes well, Toronto manager John Gibbons said, Rasmus could return to the Blue Jays' lineup for Tuesday's exhibition against the Canada National Junior Team.
"[Rasmus] said he's fine," Gibbons said. "He'll do it again tomorrow and should be ready to play in a game Tuesday."
Gibbons also offered an encouraging update on Janssen, who's been limited by a sore shoulder. The manager said "it won't be long" before Janssen is back on schedule, though he will have to throw off a mound a few times before he's ready to pitch in a Grapefruit League game.
"I would think maybe next weekend he might get in a game, or maybe the following week," Gibbons said. "As long as he's got a couple weeks left [before the regular season begins], he should be fine."
Adam Berry is a reporter for MLB.com. Follow him on Twitter at @adamdberry. This story was not subject to the approval of Major League Baseball or its clubs.