Janssen has final tuneup before spring debut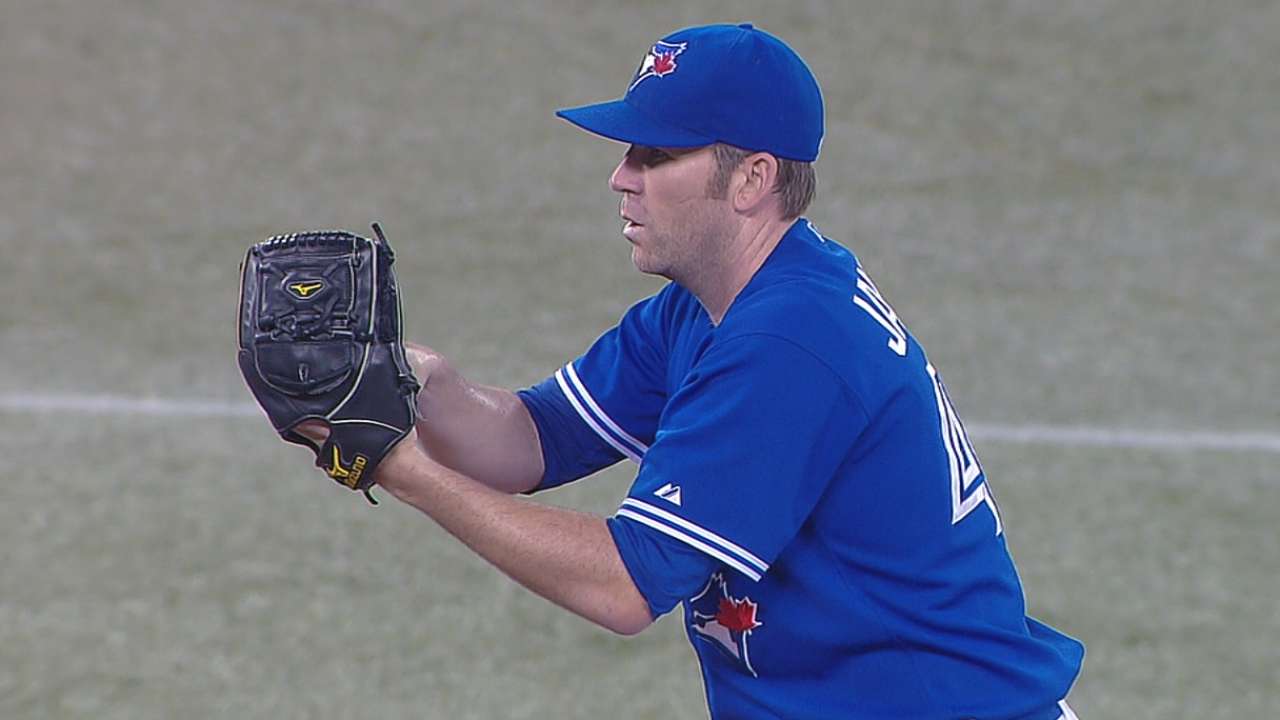 LAKELAND, Fla. -- Closer Casey Janssen took the final step toward his Grapefruit League debut, tossing a round of batting practice at the Blue Jays' Spring Training complex on Tuesday.
Working his way back from a sore shoulder, Janssen will take the next two days off, then if all goes well, pitch in a game on Friday.
"Another step in the right direction. Got the heart pumping a little bit, which was nice," Janssen said in Dunedin, Fla. "I'm sure Friday's going to be more of the same, hopefully a little bit more in the velocity department, just because there will be defenders behind me."
Janssen threw one batting practice session earlier this spring and has thrown a few side sessions since the shoulder issues resurfaced earlier in camp. He'll have more than a week after his debut to squeeze in a few more outings before Opening Day, on March 31.
Janssen's abbreviated spring slate is similar to what he went through last year, and he was able to break camp with Toronto and pitch the entire season without spending time on the disabled list.
He threw his fastball, curveball, slider and changeup on Tuesday and tried to make the session as "game-like" as possible. He didn't use his cutter but said he made sure to work in all of the other pitches as often as possible.
"[The cutter] comes back quick. It gives me time to work on other stuff," he said. "I'll probably start playing catch with it here shortly and fine-tune that. It's easy to call that pitch, so you want to work with the secondary stuff and know that that's in your pocket.
"All in all, [it's] good to get on a mound, good to get a little bit of adrenaline going and, most important, it's good to feel good."
Adam Berry is a reporter for MLB.com. Follow him on Twitter at @adamdberry. This story was not subject to the approval of Major League Baseball or its clubs.