Blue Jays move Dickey up, push McGowan back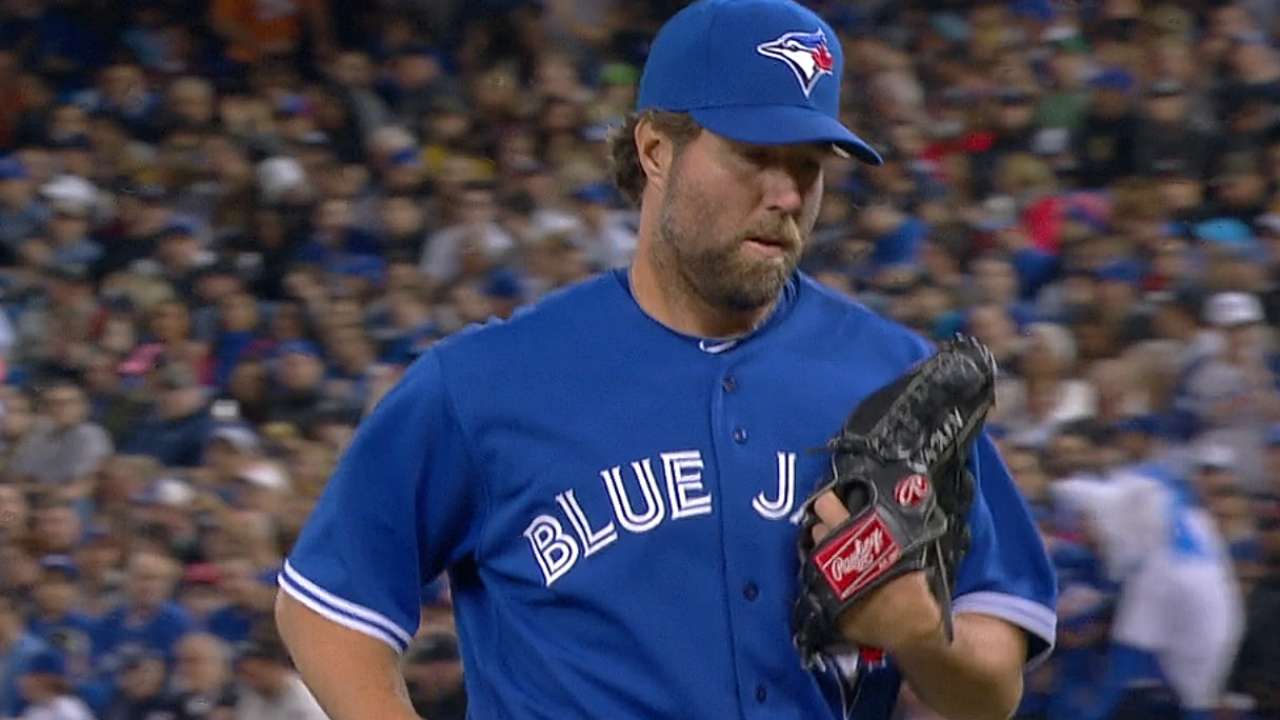 TORONTO -- R.A. Dickey will swap his next start with Dustin McGowan, bumping the ace's next appearance ahead one day.
He was originally slated to start against Baltimore on Friday, but will now pitch the day before.
Manager John Gibbons said the rotation shuffle allows the Blue Jays to avoid fielding hard-throwing pitchers -- McGowan and Brandon Morrow -- in back-to-back starts. It also puts a proven veteran arm between two pitchers that are still in the process of proving they can get deep into games.
"Those are two guys we're watching a little bit. You put Dickey in the middle and he can eat come innings," said Gibbons before the Blue Jays' Tuesday night game against the Astros. "We decided this a few days ago, but we've been thinking about it all along ... to break those two guys up."
An extra day of rest could be beneficial for McGowan, who was hit hard in Toronto's home opener against the Yankees April 4, when he allowed four runs on eight hits over 2 2/3 innings. McGowan was tipping pitches in his first outing -- a problem he's since been working to fix with pitching coach Pete Walker. Another day off could also give McGowan some more time to make sure that issue is resolved.
"[They've] been trying to eliminate that," said Gibbons. "He's aware of it, now it's just correcting it. It's the position of his hands, basically just being conscious of it. It's tough in the full competition of a game sometimes ... but normally it's not that tough to adjust."
Jamie Ross is an associate reporter for MLB.com. This story was not subject to the approval of Major League Baseball or its clubs.