Lind makes rare start against left-handed pitcher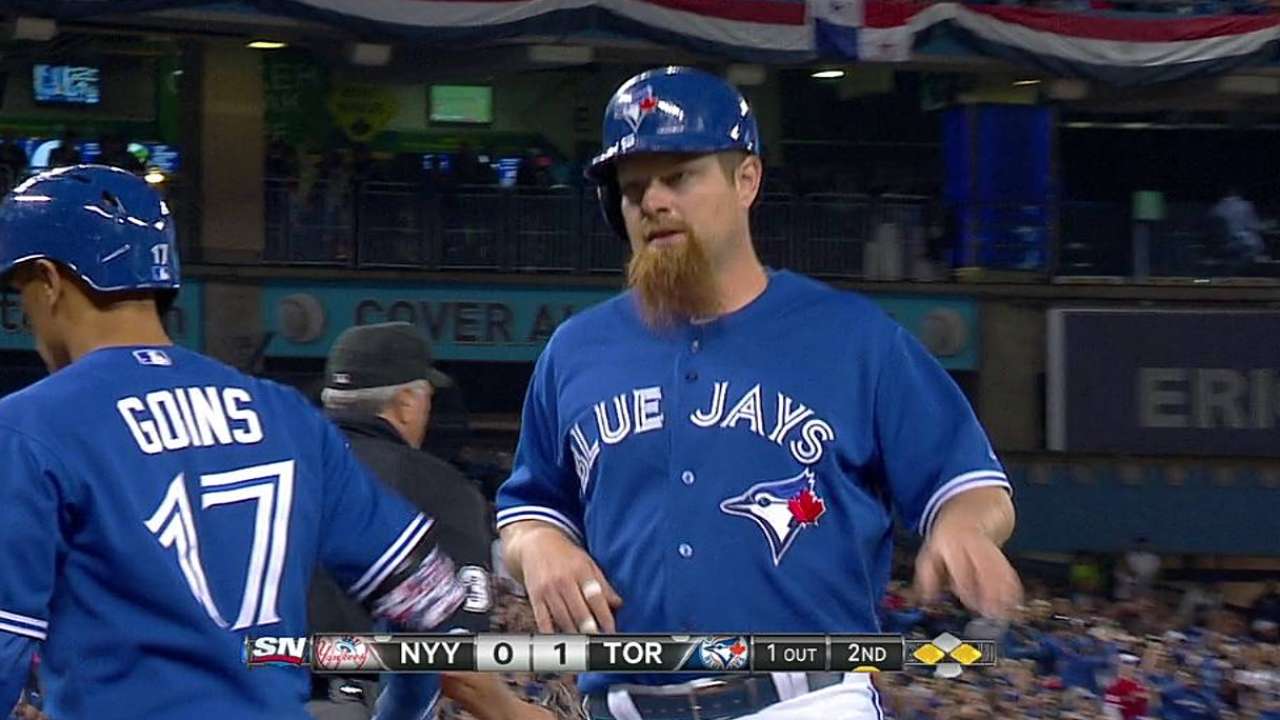 TORONTO -- Blue Jays designated hitter Adam Lind got a rare start against a left-handed pitcher Tuesday night against the Astros.
Lind, a left-handed hitter, would typically get a day off in the DH spot in favor of Dioner Navarro or Moises Sierra, but instead batted in the No. 2 spot. Center fielder Colby Rasmus dropped from No. 2 to No. 7 in the batting order.
Manager John Gibbons said starting Lind made sense because Astros' starter Brett Oberholtzer is typically more effective against right-handed hitters. Righties batted .219 against Oberholtzer last year, while lefties fared markedly better with a .280 average. In one start this season, left-handed batters are hitting .400 against Oberholtzer, while righties are batting .200.
"This guy has been tougher on right-handers, and Lindy has been off to a good start," Gibbons said before the Blue Jays' game against the Astros on Tuesday night. "Colby, not much production yet, so drop him down."
Gibbons wouldn't commit to the batting order change beyond Tuesday's game. Lind was batting .308 (4-for-13) through six games heading into Tuesday, while Rasmus had started the season just 2-for-23, good for an .087 average through seven games.
"We're trying to piece it together and find out what works best, but you never really know until you get everybody rolling a little bit," he said.
Lind's numbers against lefties haven't been very good throughout the course of his career. He batted .208 (20-for-96) against left-handed pitching in 2013.
Jamie Ross is an associate reporter for MLB.com. This story was not subject to the approval of Major League Baseball or its clubs.