Janssen, Reyes slowly making strides in recovery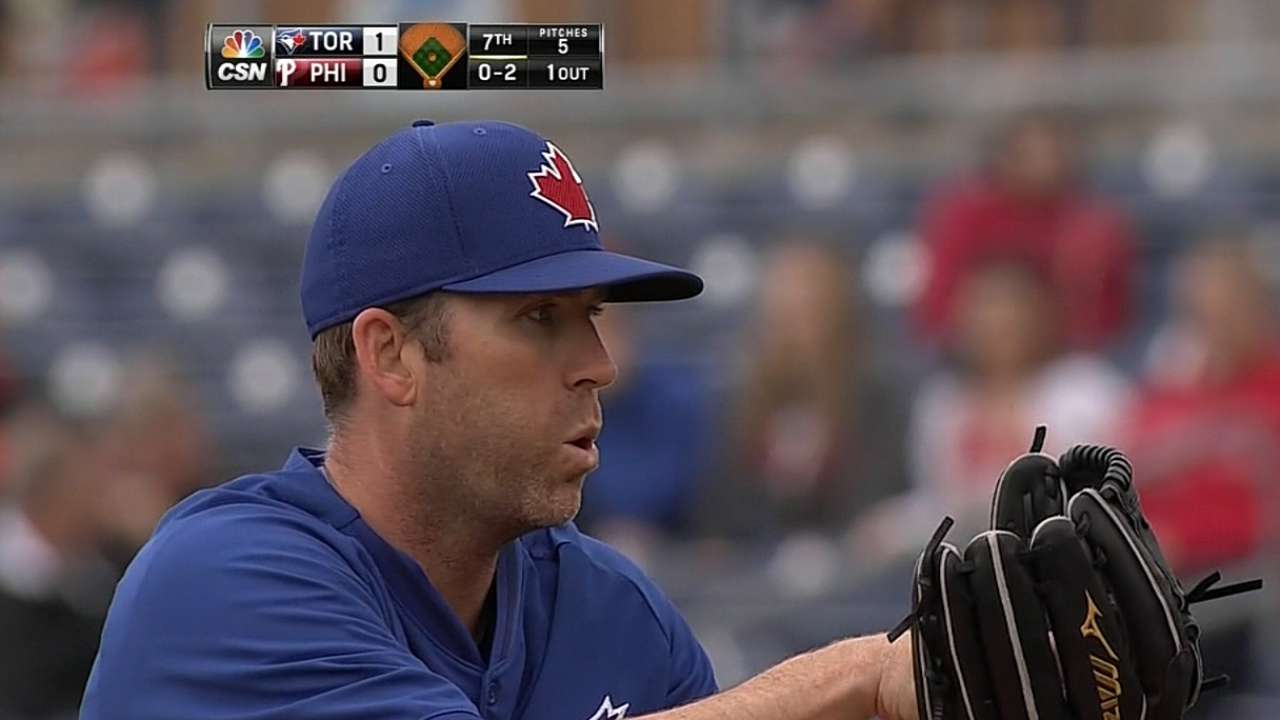 TORONTO -- Blue Jays closer Casey Janssen is making progress in his rehab from a strained lower back, but it appears unlikely that he'll be able to return when eligible on Sunday.
Janssen, who started the season on the 15-day disabled list, was originally hoping to be ready for a return by the end of the Blue Jays' upcoming away series in Baltimore, but that no longer appears to be the case. Janssen, who threw a bullpen session Sunday and will throw another on Wednesday, is taking a cautious approach. He said he doesn't plan on rushing back into the lineup.
"I threw 25 [pitches on Sunday], so probably right around the same number," he said of his pitch-count limitations. "Increase the intensity level ... that's kind of the objective more than anything else."
The 32-year-old right-hander will likely go on a brief rehab assignment of one or two games before he receives clearance to come off the DL. He said coming back a day too late is better than a day too early.
"I'll have to go down to rehab somewhere, but hopefully shortly thereafter," he said. "The hardest part is staying within that comfort zone, but still progressing. You want to go fast, but you don't want to go fast and have a setback. That's the tricky part."
Shortstop Jose Reyes, meanwhile, was scheduled to run on the treadmill Tuesday night. He's been out of the lineup since sustaining a strained left hamstring in his first at bat in Tampa Bay on Opening Day. The hamstring hasn't been giving him any problems when he's swinging -- it's running that's a concern.
"I'll start slow today, and see how I'm feeling," said Reyes, who's eligible to come off the DL April 16. "Then I'm going to pick it up tomorrow, and go day by day."
Jamie Ross is an associate reporter for MLB.com. This story was not subject to the approval of Major League Baseball or its clubs.