Injured Janssen with team in Toronto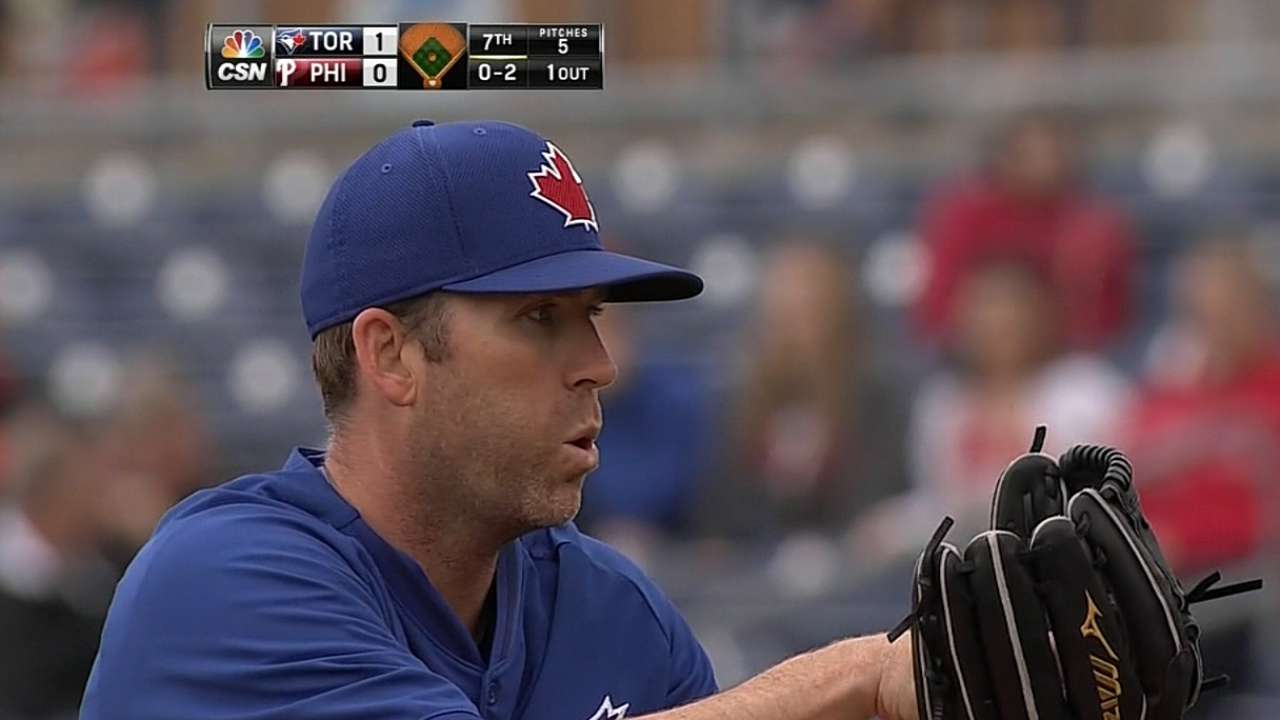 TORONTO -- Blue Jays closer Casey Janssen was back with the team Tuesday after having his rehab assignment shut down over the weekend.
Janssen, who is dealing with a left abdominal injury, was sent to Class A Advanced Dunedin on an advanced rehab assignment April 15, but was shut down temporarily as of Thursday.
Now back with the team, Janssen said he hopes to throw a bullpen session this week and return to assignment "at some point."
"To be clear, it wasn't a setback," Janssen said. "I think what it was, was we realized it wasn't going to heal doing what I was doing. And so instead of putting our foot on the gas, we had to take it off a little bit and listen to my body a little bit more."
Although he's not in pain, the fact that swelling hasn't gone away could put him at risk of re-injury. Janssen said his arm still feels strong and that he doesn't believe he's lost any progress despite the shutdown.
"Obviously, my arm was in shape enough to go pitch," he said. "Having been what, a week today, I don't think I've lost a whole lot as far as the strengthening in my arm and the progress towards that. So hopefully, once I do get on a mound and I can feel nothing, you go from there, and hopefully it'll be a speedier transition."
Jamie Ross is an associate reporter for MLB.com. This story was not subject to the approval of Major League Baseball or its clubs.