Navarro gets another day off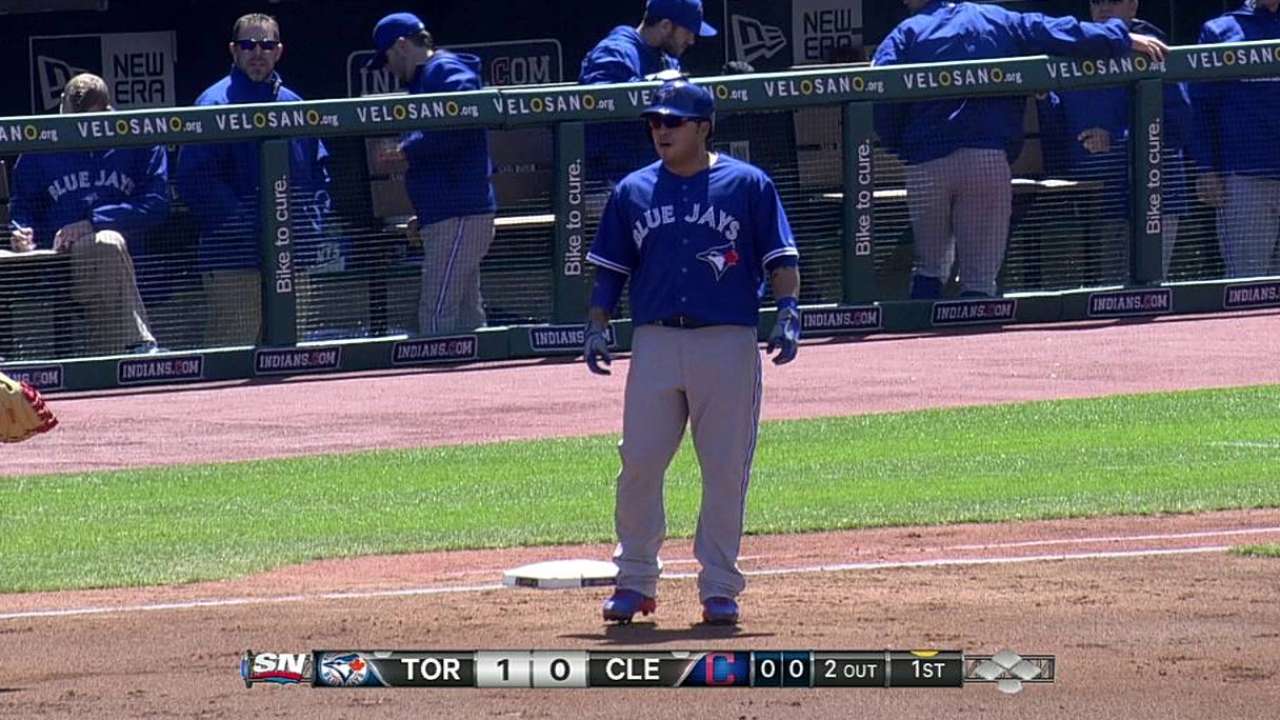 TORONTO -- Blue Jays catcher Dioner Navarro got a third straight day off Tuesday against the Orioles.
After sitting out Sunday against Cleveland, the Blue Jays had an off-day Monday. And with R.A. Dickey starting against Baltimore, the knuckleballer's own personal catcher, Josh Thole, was behind the plate.
Navarro, acquired through free agency in the offseason, hasn't played more than 100 games since he appeared in 115 as a member of the Rays in 2009. He played in 89 as a backup for the Cubs last season.
Manager John Gibbons said since Thole (7-for-15, .467) is hitting well, it made sense to give Navarro the day off Tuesday.
"Thole is swinging," Gibbons said. "I could tell [Navarro] was starting to slow down a bit … it helps us keep [him] fresh over the whole season, and he'll be available on the bench if we need him."
Jamie Ross is an associate reporter for MLB.com. This story was not subject to the approval of Major League Baseball or its clubs.