Blue Jays starters not providing length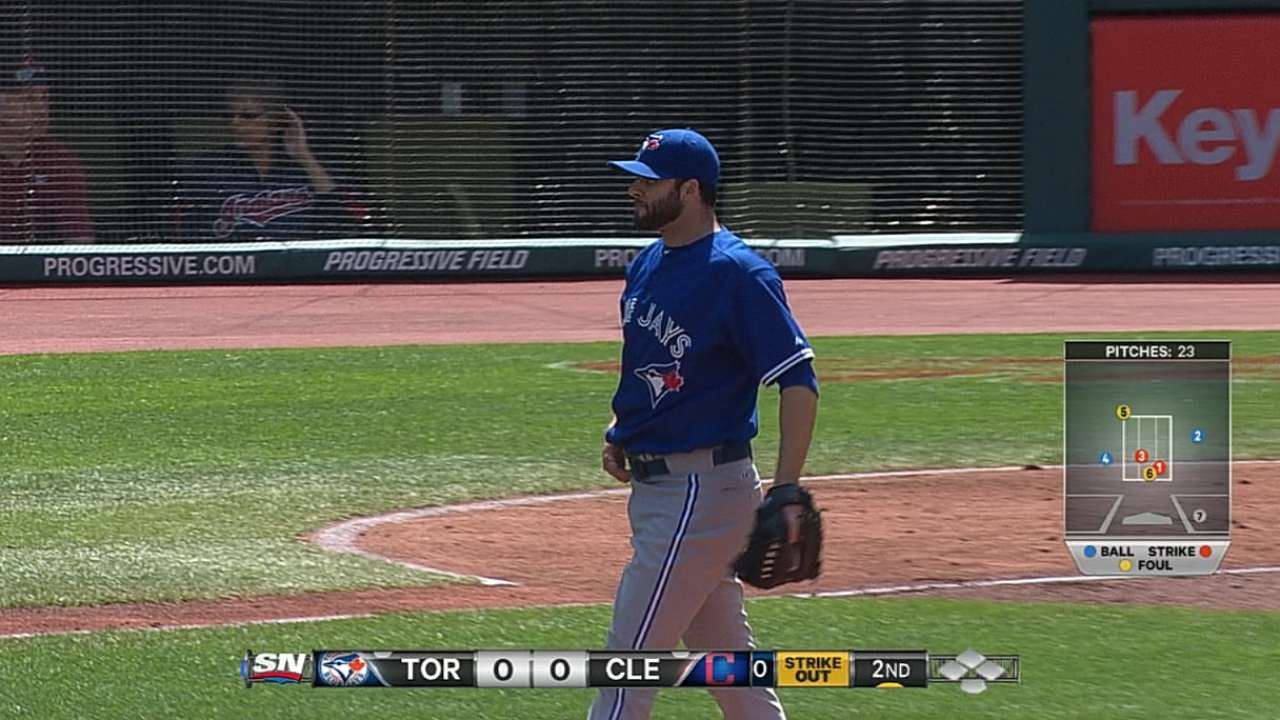 TORONTO -- Heading into Tuesday's home game against the Orioles, Toronto starters ranked 27th in the Major Leagues in innings pitched with 103 2/3. Only the rotations from Minnesota, Baltimore and Detroit have thrown fewer innings, and each of those teams has played at least one fewer game.
R.A. Dickey, Drew Hutchison, Brandon Morrow, and Dustin McGowan are all averaging less than six innings per start, while Mark Buehrle (4-0) is averaging seven innings per outing.
"You want guys to go deeper into games, but if they start to lose it or tire, because of pitches or whatever it is, you need some other [relief] guys to step up and get some big outs, maybe in the sixth or seventh," said manager John Gibbons.
Gibbons said power pitchers like McGowan and Morrow are more likely to have higher pitch counts, and considering both have a history of injuries, their workload will continue to be closely monitored as the season goes on.
"That's not unusual for that style of pitcher," he said. "Your power guys, over time they throw 115, 120 pitches [a game]. But if they start to get injured, you back off."
With Toronto getting less work out of its starters, long relievers like Esmil Rogers, Todd Redmond and J.A. Happ will be increasingly relied on to bridge the gap between the rotation and middle relief corps.
"We're going to have to get big outs from guys like Redmond, Rogers and Happ in the middle of the game, and save the other guys for a little bit later," Gibbons said.
Jamie Ross is an associate reporter for MLB.com. This story was not subject to the approval of Major League Baseball or its clubs.