Battling fatigue, McGowan to make next start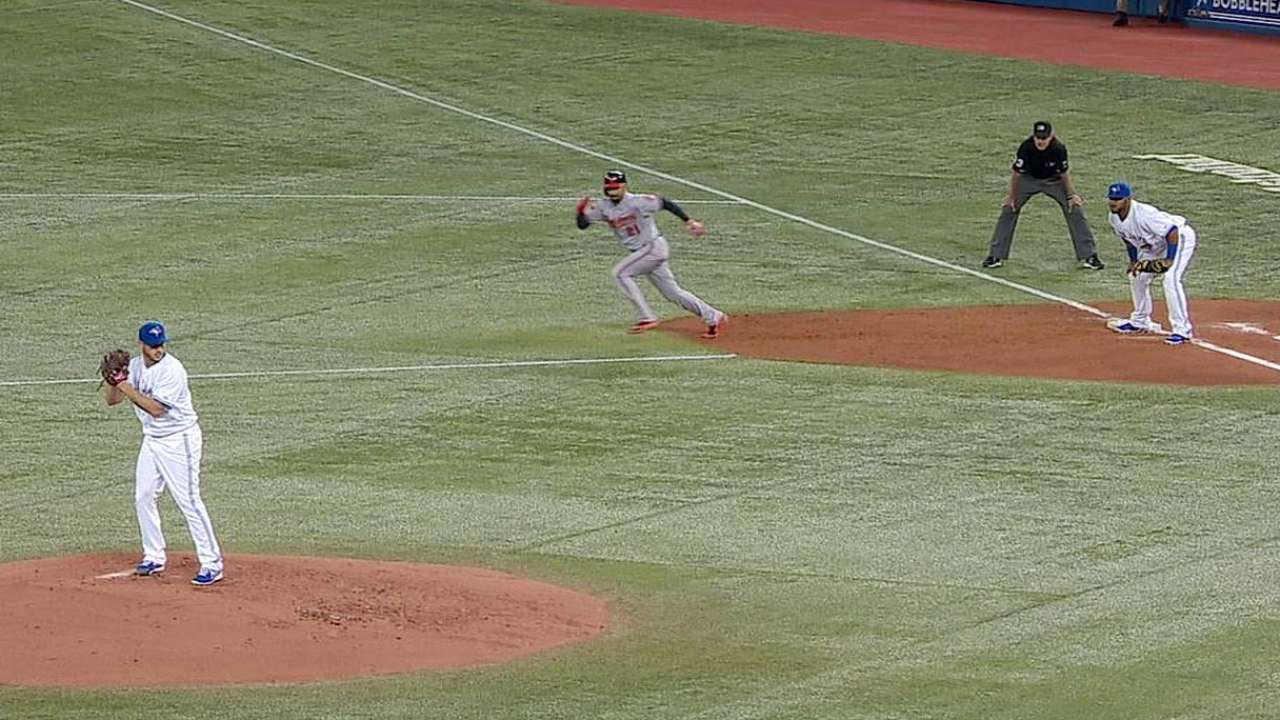 TORONTO -- Dustin McGowan will make his next scheduled start, Blue Jays manager John Gibbons confirmed Thursday. There was some doubt about the right-hander's role following his four-inning no-decision against Baltimore on Wednesday night.
McGowan, who allowed six runs on five hits, acknowledged after the game that he experienced fatigue around the 60-pitch mark, a less-than-ideal revelation for the Blue Jays, whose starting rotation has largely struggled to pitch deep into games this year. But despite that, McGowan (1-1, 6.88 ERA) on Tuesday against the Royals will get at least one more start.
"He'll make his next start, and we'll see what happens," Gibbons said prior to his club's home game against Baltimore on Thursday. "You guys want honesty, and he gave it to you."
The Blue Jays have been patient in bringing McGowan along so far this season. The 32-year-old had an abbreviated Spring Training, and he has not thrown 100 innings in a season since 2008. He was a surprise addition to the team's starting rotation following Grapefruit League play. Wednesday night was the first time McGowan acknowledged feeling fatigue so early in a start. Considering he has had three major shoulder surgeries over the course of his career, the Blue Jays could be concerned about his health going forward.
"We all get fatigued soon or later," Gibbons said. "Does it bother me? Yeah, a little bit, no question.
"We've always told him that if something is wrong or doesn't feel right, to let us know," Gibbons added. "And he's guaranteed us he would. With last night he was just being brutally honest, and I kind of like that."
Jamie Ross is an associate reporter for MLB.com. This story was not subject to the approval of Major League Baseball or its clubs.