Blue Jays could use six-man rotation in May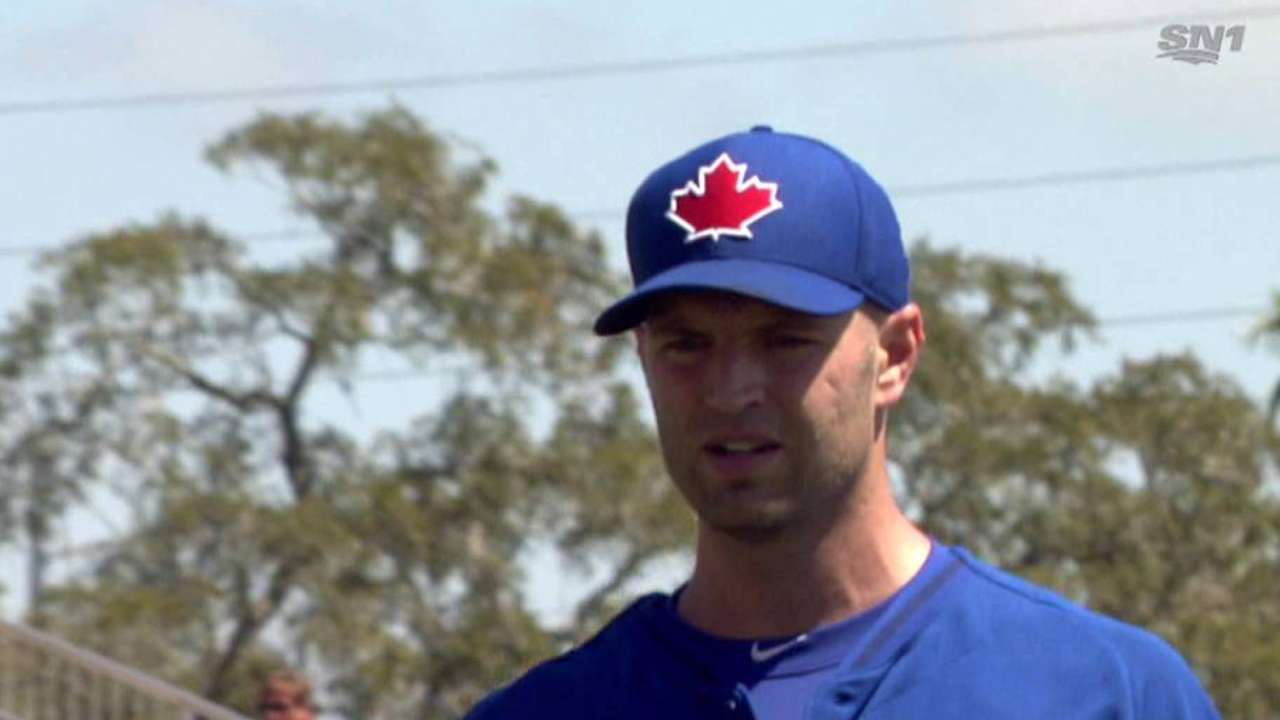 TORONTO -- The Blue Jays will consider going with six starters in the month of May to give the arms in their rotation an extra day of rest, manager John Gibbons said prior to Thursday night's game against the Orioles.
The organization has had the luxury of four straight Mondays off in April, but with the end of the month comes a stretch of 20 straight games, from April 29 to May 18. One way around overworking the arms of pitchers like Dustin McGowan, Brandon Morrow and Drew Hutchison would be to have J.A. Happ make a spot start, Gibbons said.
McGowan has not made more than four starts in a season since 2008, Hutchison spent last year recovering from Tommy John surgery and Morrow made just 10 starts in 2013, making the risk of a burnout over a long stretch a potential concern.
"Maybe Happ, or something," Gibbons said. "We've talked about doing that; whether it happens or not I don't know. We could do it against Philadelphia. That way it bumps everyone back a day for the sake of the others guys. We haven't committed to it yet, but we've talked about it."
Gibbons indicated that using Happ as a spot starter made the most sense. The 31-year-old lefty was a starter in the team's rotation last season but began the year on the 15-day disabled list with a sore back and was moved to the bullpen upon return. Gibbons said Happ's ability to throw a high pitch count made using him less of a concern, despite the fact that he has not started a game since a Minor League outing in early April.
"Happ's strong," Gibbons said. "He's a big, strong dude. The number of pitches is not a big deal to him."
It is unclear how many spot starts the Blue Jays would use if they were to go that route.
Jamie Ross is an associate reporter for MLB.com. This story was not subject to the approval of Major League Baseball or its clubs.