Slow-starting Encarnacion gets day off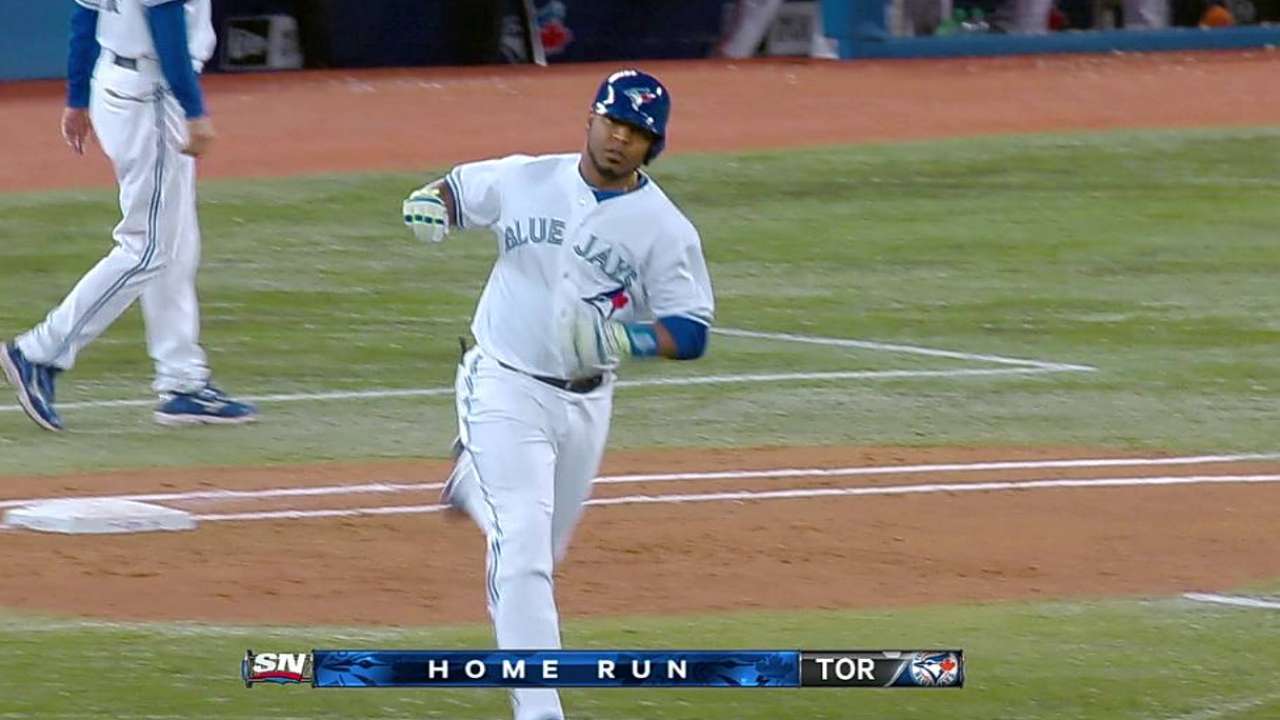 TORONTO -- Power-hitting first baseman Edwin Encarnacion got the day off Saturday against the Red Sox.
Blue Jays manager John Gibbons said giving Encarnacion the day off made sense because of his struggles against Boston starter Clay Buchholz. Encarnacion is just 1-for-21 lifetime against the right-hander.
"Buchholz has been real tough on him," Gibbons said prior to Saturday afternoon's game. "It's a perfect day for it, but he'll be sitting over there waiting."
Typically a home run threat at the plate, Encarnacion's start to the season has been relatively slow. The 31-year-old has just one home run through 23 games this season, during which he's hitting .225 (20-for-89).
During March/April in 2013, he had nine dingers, and the year before he had eight during that span. Gibbons said he's confident his cleanup hitter will come around soon.
"It's gonna happen, I have no doubt in my mind [he'll break out]," Gibbons said. "You look around the league, some of the top sluggers are off to slow starts. That's the way it goes sometimes, but you have to believe."
Jamie Ross is an associate reporter for MLB.com. This story was not subject to the approval of Major League Baseball or its clubs.