Diaz receives 2013 World Series ring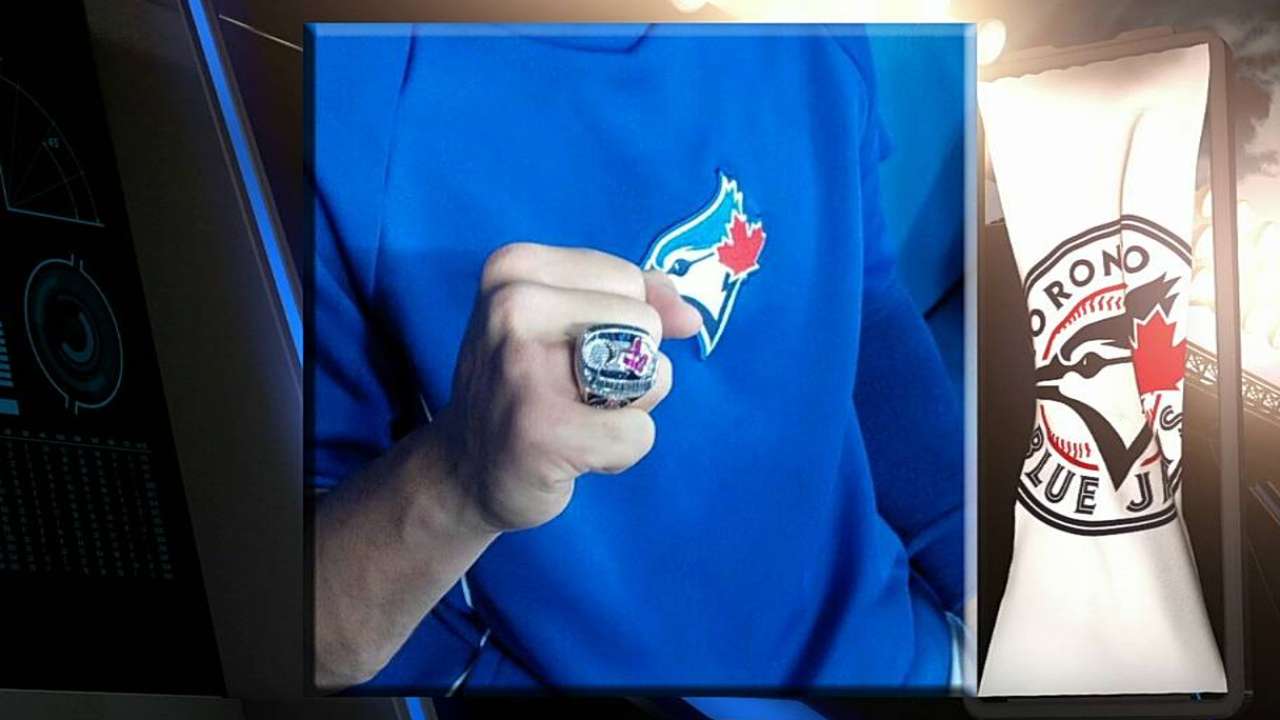 TORONTO -- Blue Jays infielder Jonathan Diaz was showing off his new bling prior to Saturday afternoon's game against the Red Sox.
Diaz finally got his hands on the sport's most coveted prize: a World Series ring.
"There are guys who have played so long in the big leagues that don't have one, and here I am sitting here with one. It's almost like a dream."
Diaz earned the ring as a member of the 2013 World Series champion Red Sox, with whom he played five games before being sent to Triple-A Pawtucket in his only season with the team.
Red Sox manager John Farrell and assistant general manager Mike Hazen made a presentation to Diaz in a private ceremony before Saturday's game. Farrell managed the Blue Jays through two Spring Training camps that Diaz attended, so to receive his ring from a familiar face made the moment all the more special. Brian Butterfield, the Red Sox current third-base coach, was also a member of the Blue Jays coaching staff during Diaz's first stint with Toronto.
"We got to know each other pretty well," Diaz said. "And I know how hard they work. You know what they put in and the sacrifices they make. It's one of those things where I was able to be a part of that clubhouse for a week, to see that chemistry and how they work and get along. It's something very special and I'm just glad to be able to be a part of it."
As for where he'll store his most prized possession, Diaz said it'll be locked up tight.
"I'm going to put it away, probably in a safe deposit box," he said. "I'm not sure how I'll get it back to the States. I might have my wife take it back."
Jamie Ross is an associate reporter for MLB.com. This story was not subject to the approval of Major League Baseball or its clubs.