Janssen closes in on rehab assignment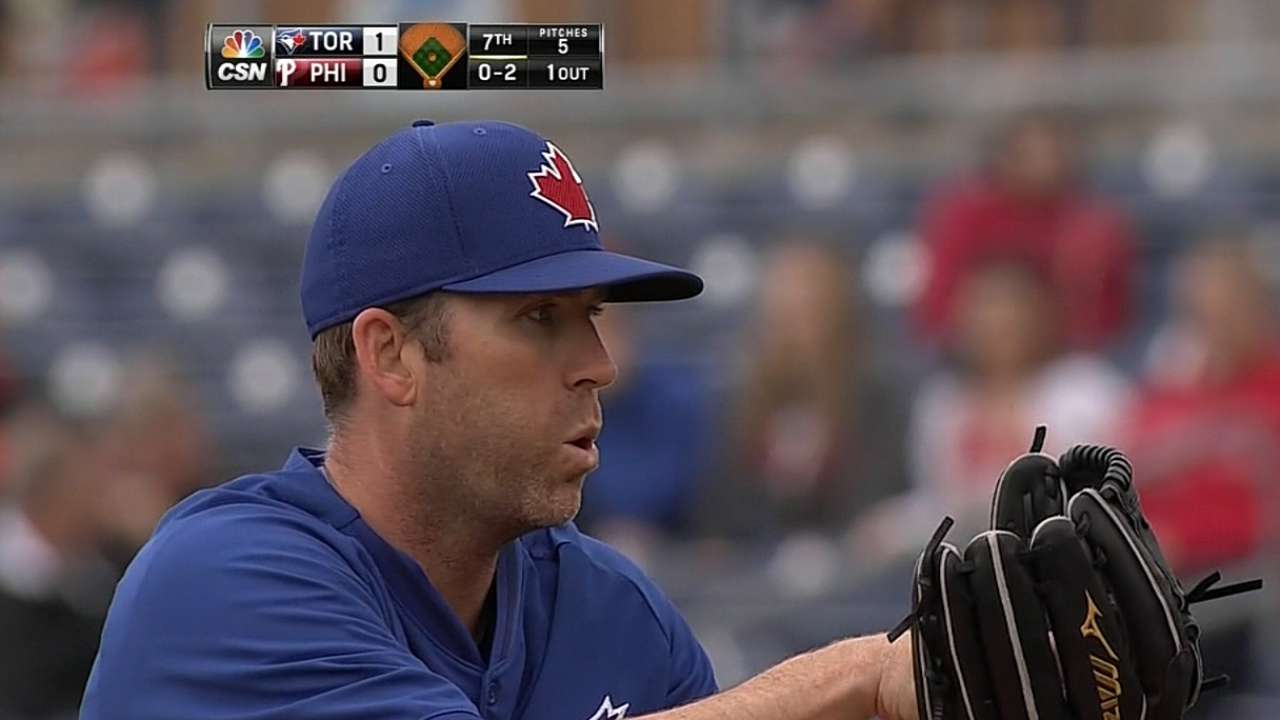 KANSAS CITY -- Right-hander Casey Janssen, recovering from a strained oblique, threw his second bullpen session on Wednesday with no ill effects. Janssen said he is pain-free and will throw one more bullpen Friday before heading out on a rehab assignment.
Janssen said he threw more than 30 pitches in the Kauffman Stadium bullpen and concentrated on getting his arm to work fast again.
"I didn't get much of a Spring Training," Janssen said. "I want to get used to throwing all my pitches off a slope. I just have to keep going. One more on Friday and then I'll try to get out of here and have some self-worth."
Janssen believes it's important to cover every step in the recovery process because he wants to be in full duty mode when he is activated.
"When I get here, I don't want special treatment," Janssen said. "I want to be just another guy that Gibby [manager John Gibbons] can call on any night."
Janssen, who had 34 saves last season, has seen the Toronto bullpen go through some rough stretches during the opening month of the season. Nevertheless, Janssen is convinced that the bullpen will shake off a rough April and emerge as a team strength as the season wears on.
"The zeros can be contagious," Janssen said. "I don't want the first month to alter anybody's vision of what our bullpen is and can be. We've got some good arms down there. It's called earned run average for a reason. It's not 'earned run, first month.' These guys will get in a rhythm and this will just be a little blip on the radar screen."
Robert Falkoff is a contributor to MLB.com. This story was not subject to the approval of Major League Baseball or its clubs.