Bautista approaching Blue Jays history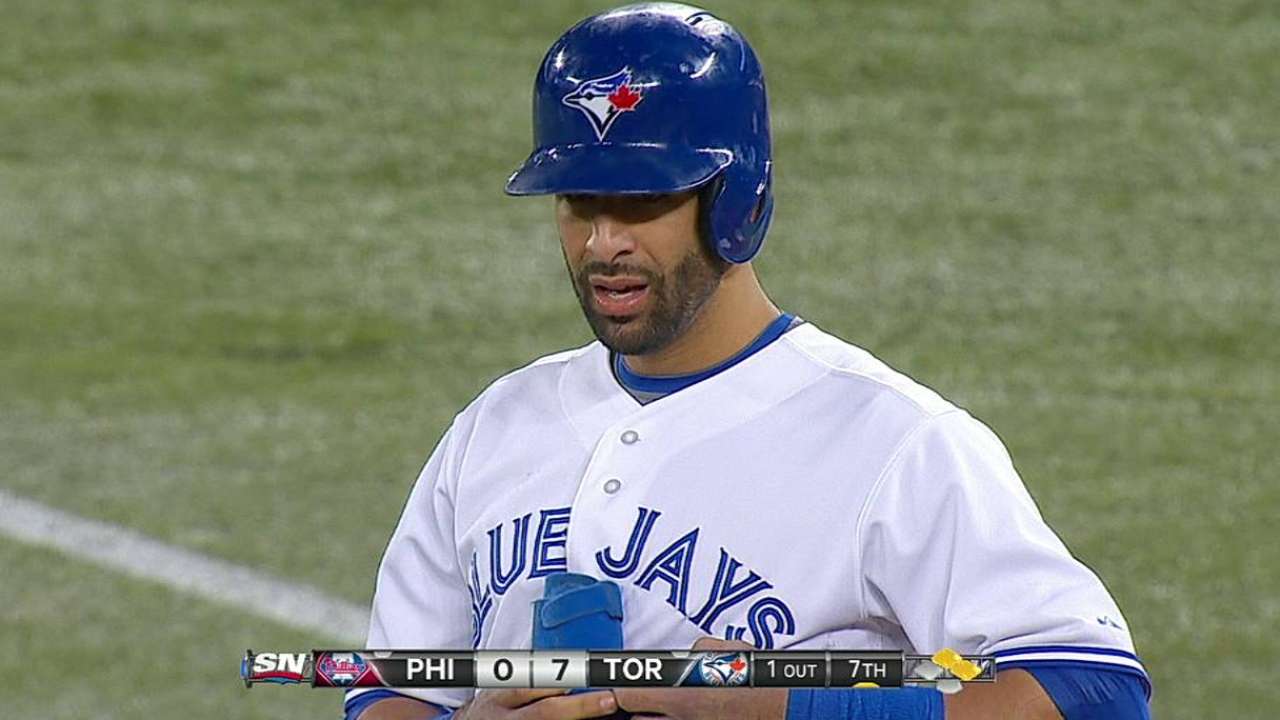 TORONTO -- Jose Bautista is chasing Blue Jays history.
The power-hitting right fielder has now reached base safely in all 37 games to start the season, the longest such streak in the Majors.
Bautista reached first base on an error in the first inning against the Angels on Saturday, but that did not count towards the streak. He did, however, make it official in the ninth with an RBI single. He is now only one game shy of tying the club record of most consecutive games reaching base, which was set by Carlos Delgado (38) in 1998.
Delgado also holds a separate streak of 37 games (2001), which he shares with Bautista and Joe Carter, who did it in 1994.
That Bautista is enjoying success at the plate is of little surprise to anyone. Entering Saturday's game vs. the Angels, the veteran outfielder led the Majors in walks and ranked first among American League hitters with a 1.008 OPS, and second with a .445 on-base percentage.
But manager John Gibbons said he's noticed a small change in Bautista's approach that has made him even more effective. When a team uses a defensive shift and anticipates a pulled hit from Bautista, he's been sending the ball the other way.
"I know he and [hitting coach Kevin] Seitzer talked about that early in Spring Training, being a tougher out and taking what the pitchers give you and what the situation calls for," Gibbons said. "The only thing I've noticed different between this year and last is a willingness, and the ability, to shoot some balls the other way if the situation calls for it."
Jamie Ross is an associate reporter for MLB.com. This story was not subject to the approval of Major League Baseball or its clubs.