Rasmus owes upswing to tweak in hitting mechanics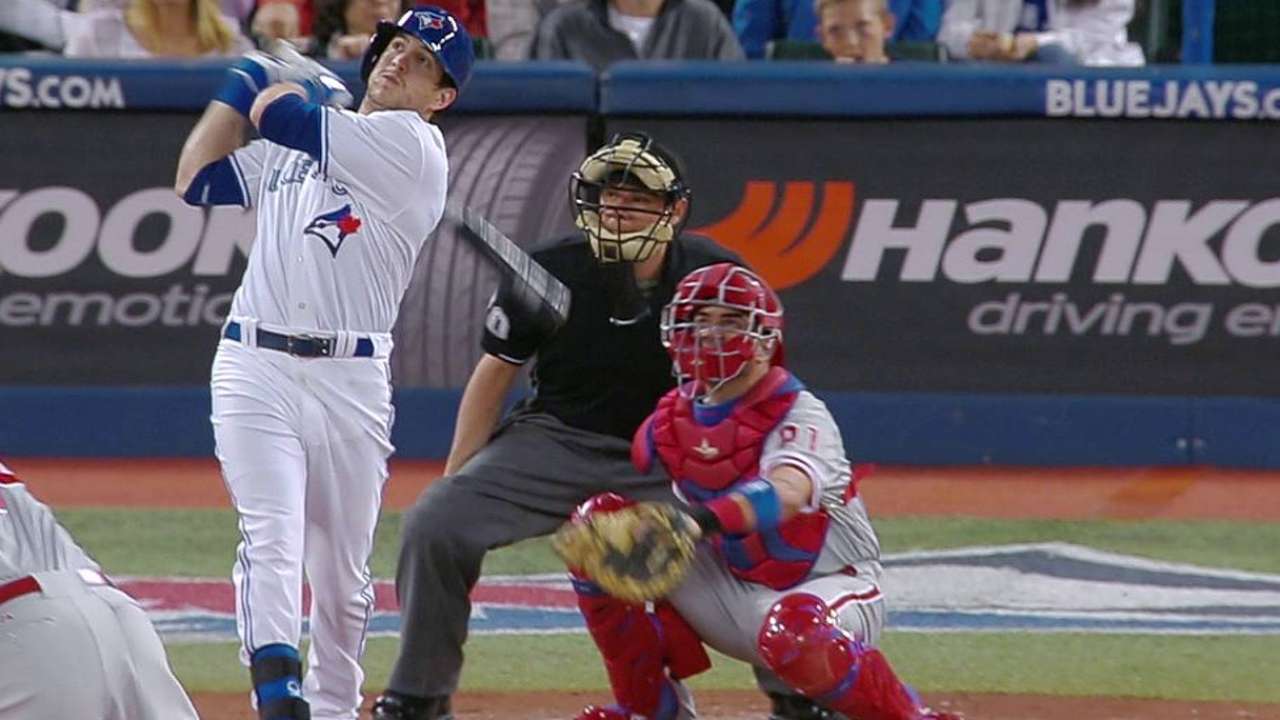 TORONTO -- Small adjustments at the plate are paying off big for Colby Rasmus. The Blue Jays center fielder entered play Sunday against the Angels hitting .308 in his past 10 games while riding a nine-game hit streak.
But Rasmus struggled early this season. He'd gone hitless 11 times through his first 20 games and posted a .192 average. His three home runs and .384 slugging percentage over that span weren't up to the standards one might expect from a player who possesses as much power as he does.
But after working with Blue Jays hitting coach Kevin Seitzer, Rasmus has enjoyed a turnaround at the plate, and in the past 15 games, the 27-year-old has posted a .291 batting average and a 1.007 OPS.
The key to his recent success? Small adjustments to his stance and approach at the plate.
"I've dropped the bat back and settled it on my shoulder to make my hands and shoulders a little more relaxed. That way I can be quicker," said Rasmus, who was back in the lineup Sunday after getting the day off Saturday. "My swing was getting long ... I was trying to hit the ball hard, so I'm relaxing more now."
Seitzer, who was hired by Toronto in October, said the manner in which Rasmus had previously held his hands out over the plate made it difficult for him to properly time and fire on offspeed pitching.
Seitzer said "frustration was at its maximum" for the pull-hitting Rasmus, and so the two worked on refining his stance. The results have been promising.
"The stance he had last season and from Spring Training into this year, from a timing perspective, it was very difficult to get your hands in a position to fire," Seitzer said. "We were trying to find something that was comfortable. ... Changing his approach to where he's back toward [hitting to] the middle of the field has allowed his swing path to be more consistent."
Jamie Ross is an associate reporter for MLB.com. This story was not subject to the approval of Major League Baseball or its clubs.