Hendriks or Redmond to start Saturday vs. A's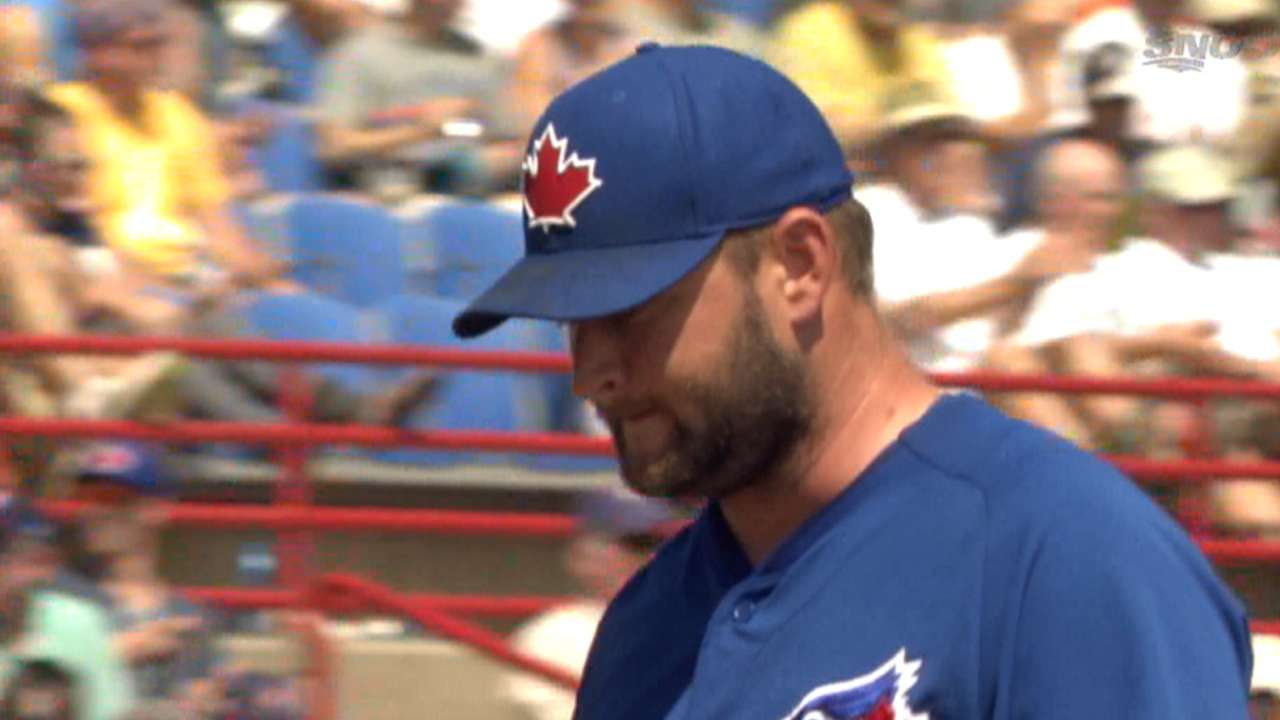 BOSTON -- Blue Jays manager John Gibbons said he expects to make a final decision on his club's No. 5 starter by Wednesday afternoon.
Toronto has been without a fifth starter since Dustin McGowan moved into the bullpen on May 15. Monday's off-day helped delay the need for a replacement, but the Blue Jays will need another starter for Saturday afternoon's game against Oakland.
The outing will go to either Triple-A Buffalo starter Liam Hendriks or Blue Jays long reliever Todd Redmond. It has been assumed for the past several days that Hendriks will ultimately get picked for the job, but Gibbons wasn't prepared to make it official.
"It'll either be Redmond or Hendriks," Gibbons said Tuesday afternoon in the visitors' dugout at Fenway Park. "We'll see how that all plays out."
The speculation about a possible promotion for Hendriks began late last week when general manager Alex Anthopoulos made the trip to Buffalo for one of his starts. Hendriks was claimed off waivers from the Orioles on Feb. 21, but the right-hander didn't receive much attention until he got off to a hot start with the Bisons.
The 25-year-old is 5-0 with an impressive 1.48 ERA in nine games for Buffalo. He has 36 strikeouts with three walks over 48 2/3 innings of work. The biggest selling point for Hendriks is his ability to throw strikes and the fact that he doesn't have to be stretched out in order to make the start.
Redmond has yet to make a start this season, and while he's tossed 24 innings, there also have been long periods of inactivity. The Blue Jays would have to ease Redmond into the role, and that's one of the main reasons the logical choice would appear to be Hendriks.
"Hendriks is stretched out, he's been starting down there," Gibbons said. "That's one reason it could be him. Red can do it. Red has thrown a lot, but it has been kind of sporadically. So we'll see.
"[Hendriks is] pitching pretty good down there, too, so it might be good to give him a shot. But we'll definitely know tomorrow, I would think."
Hendriks is the type of pitcher who has always excelled in the Minor Leagues, but he has yet to have much success in the Majors. He spent parts of three seasons with the Twins and has a 2-13 record with a 6.06 ERA in 156 career innings.
Gregor Chisholm is a reporter for MLB.com. Read his blog, North of the Border, and follow him on Twitter @gregorMLB. This story was not subject to the approval of Major League Baseball or its clubs.