Looking for stability, Blue Jays shuffling 'pen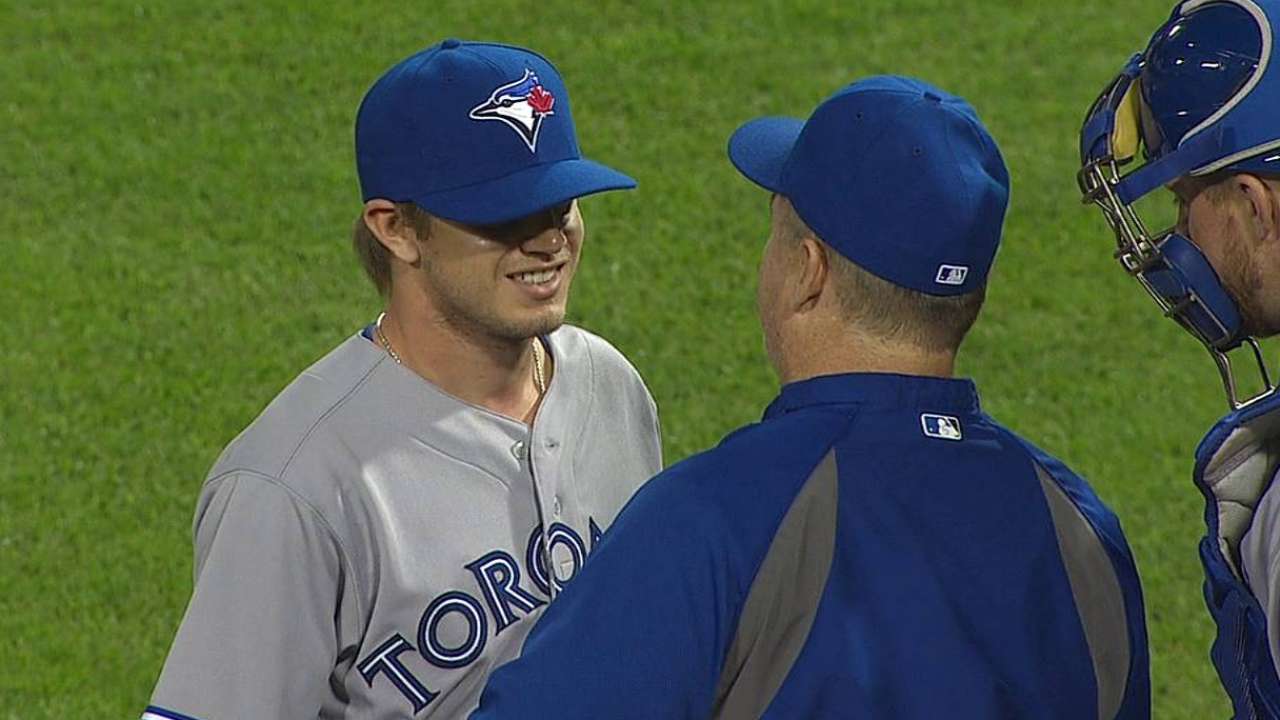 TORONTO -- The revolving door of the Blue Jays' bullpen has swung open and closed for most of the season, and it continued to do so this week.
The club recalled lefty Rob Rasmussen on Tuesday, after optioning Marcus Stroman to Triple-A Buffalo on Sunday. Then on Friday, the Blue Jays designated Esmil Rogers for assignment and selected the contract of starter Liam Hendriks.
The departure of Rogers leaves the 'pen with only one long man -- Todd Redmond --- but the addition of Rasmussen gives them another left-handed arm along with Aaron Loup and Brett Cecil.
"We've got one less guy that can go for multiple innings, but we should be all right," said Gibbons. "Rasmussen, he can throw a couple of innings [in relief]. He used to be a starter at one time. If the team needs him to throw a couple of innings, he can do that. It will probably help him out in the long run, anyway."
Dustin McGowan can also provide multiple innings of relief work, although Gibbons said he didn't want to force him into a long reliever's role. McGowan began the season in the starting rotation, but he joined the bullpen May 15 after experiencing fatigue and longer-than-expected recovery periods between starts.
The bullpen has been through its shares of ups and down this year, but the return of closer Casey Janssen, who missed the first five weeks of the season with an oblique injury, has helped stabilize things, Gibbons said. Since his return, Janssen has made six scoreless appearances, recording three strikeouts and just one walk in six innings entering play Friday.
"They've been real good," Gibbons said of the bullpen. "Casey is a key guy. He's been perfect so far. It kind of moves everybody down a little bit. He's been really good the past couple of years."
Jamie Ross is an associate reporter at MLB.com. This story was not subject to the approval of Major League Baseball or its clubs.