Gibbons reflects on Zimmer's legacy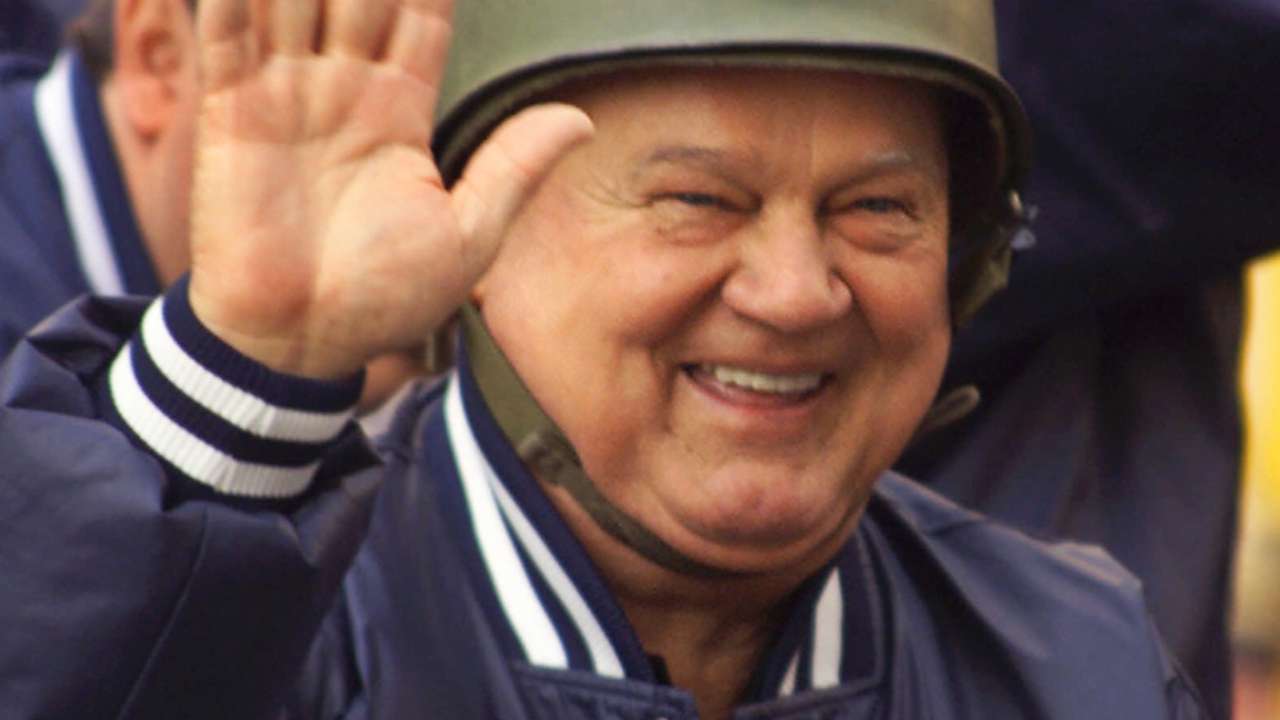 DETROIT -- Blue Jays manager John Gibbons didn't know Don Zimmer well, but he always knew when Zimmer was around.
Zimmer, a senior advisor for the Rays, passed away on Wednesday at 83.
With Zimmer being in the American League East since 1996 with the Yankees and Rays, Gibbons went up against Zimmer's teams often, and Gibbons reflected on his experiences Thursday.
"When he was the bench coach with the Yankees and last few years in Tampa, when you go play those teams, he's always around the batting cage during BP and most guys would try to go say hello and talk to the guy, because he's one of the better guys in baseball," Gibbons said. "He was one of the characters in the game. He's got great stories, he's got great advice.
"Most guys would make a point to go see him. He's one of those feel-good guys. Bob Stanley, our bullpen coach, [Zimmer] was one of his first managers. He was really fun. It's tough for Stanley, tough for the baseball world. One of the good guys."
Chris Vannini is a contributor to MLB.com. This story was not subject to the approval of Major League Baseball or its clubs.