Blue Jays hope Edwin will be ready for weekend set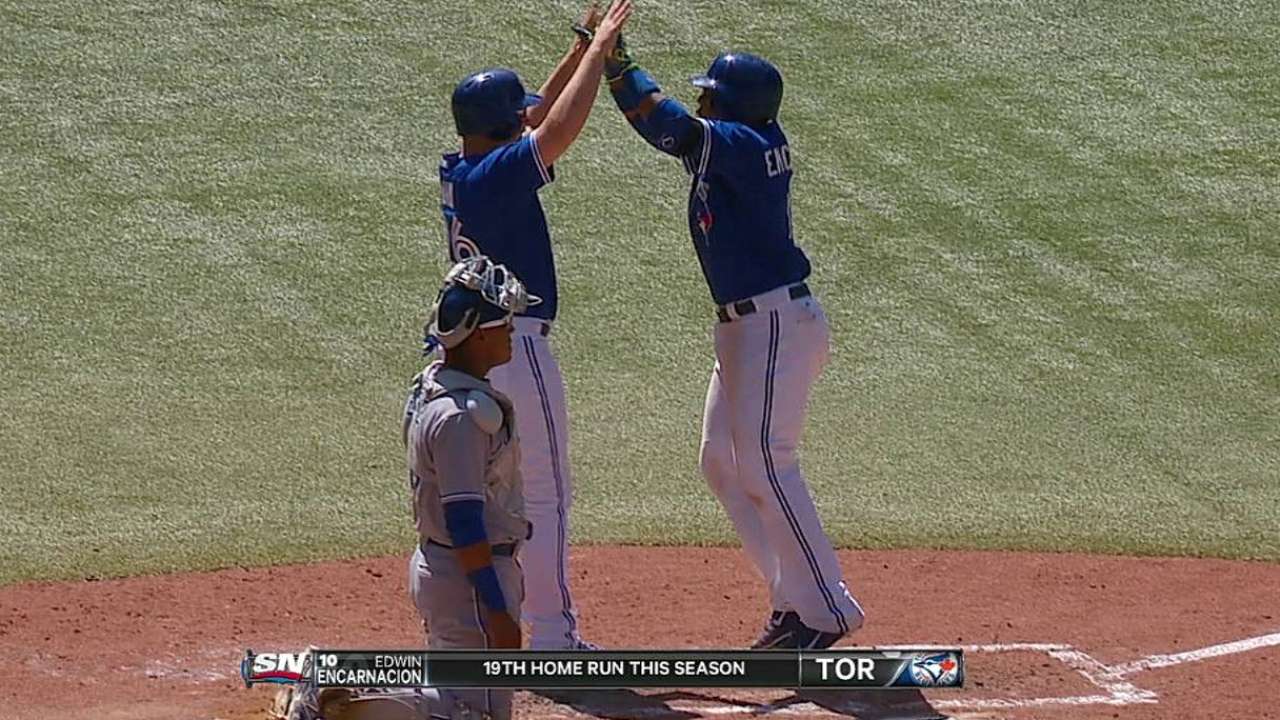 DETROIT -- Edwin Encarnacion said Thursday his back is feeling better after he left Wednesday's 8-2 win over the Tigers with tightness, but he wasn't scheduled to play in the series finale.
Encarnacion is considered day to day. He was vague about the injury after Wednesday's game, and it's unclear if the back was bothering him before that, but he said Thursday it was tightening up more each inning.
"It's been better today," Encarnacion said. "I'm taking today off, and we'll see how tomorrow goes."
Designated hitter Adam Lind was in the lineup playing first and batting fourth Thursday, and he's expected to pick up some time at first if Encarnacion remains out. Manager John Gibbons is hopeful Encarnacion will be available for Friday's series opener against the Cardinals.
"He's never had a history of back problems that I know of," Gibbons said. "It's smart to give him a day."
Chris Vannini is a contributor to MLB.com. This story was not subject to the approval of Major League Baseball or its clubs.