Pentecost joins Jenkins as Kennesaw State pick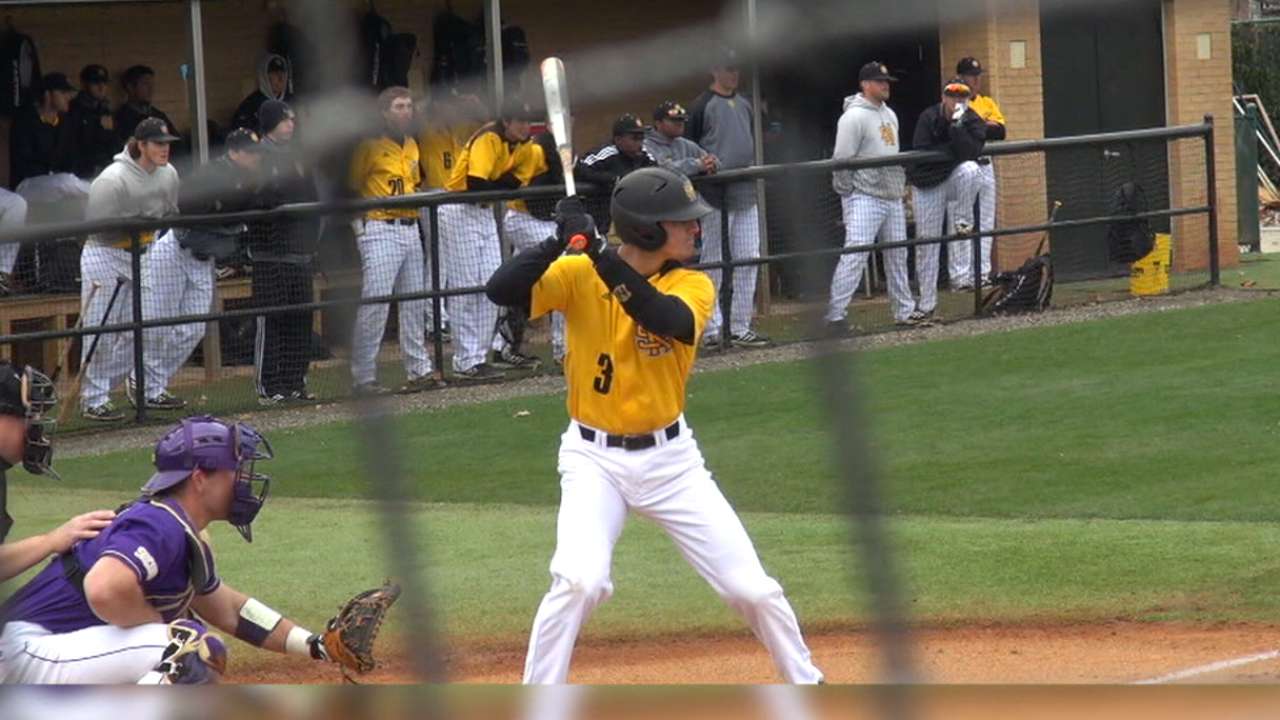 TORONTO -- Chad Jenkins is no longer the only Owl in the Blue Jays' nest.
Max Pentecost became the second Kennesaw State University first-rounder to be selected by the Blue Jays after he was taken 11th overall on the opening day of the First-Year Player Draft over the weekend.
The club selected Jenkins, a relief pitcher, back in the 2009 Draft with the 20th pick, at the time making him the highest KSU draft choice ever. But that distinction now belongs to Pentecost.
"I don't know him all that well, but I've talked to him a little bit and I know he's a good kid," said Jenkins, who met Pentecost at the KSU training facilities in the offseason, where the two work out. "Every time I see him, he's always working."
Pentecost's Owls were eliminated from the NCAA Super Regionals this weekend when they fell to Louisville, 7-4, on Saturday. The 21-year-old gave his team a lead with a bases-loaded, two-run double in the bottom of the third.
Jenkins said the Owls' successes have helped raise the school's profile as a college baseball force, and he's excited to see a guy from KSU taken so high in the Draft.
"I'm sure him drawing in scouts only helps more guys [from Kennesaw] get the opportunity to get to the next level," said Jenkins, who pitched for three seasons at KSU before turning pro. "Everyone wants a banner on their wall, but it's awesome we're seeing guys get to the next level. That's huge. It gets the school more publicity in the long run."
Jamie Ross is an associate reporter for MLB.com. This story was not subject to the approval of Major League Baseball or its clubs.