Promotion brings top prospect closer to Blue Jays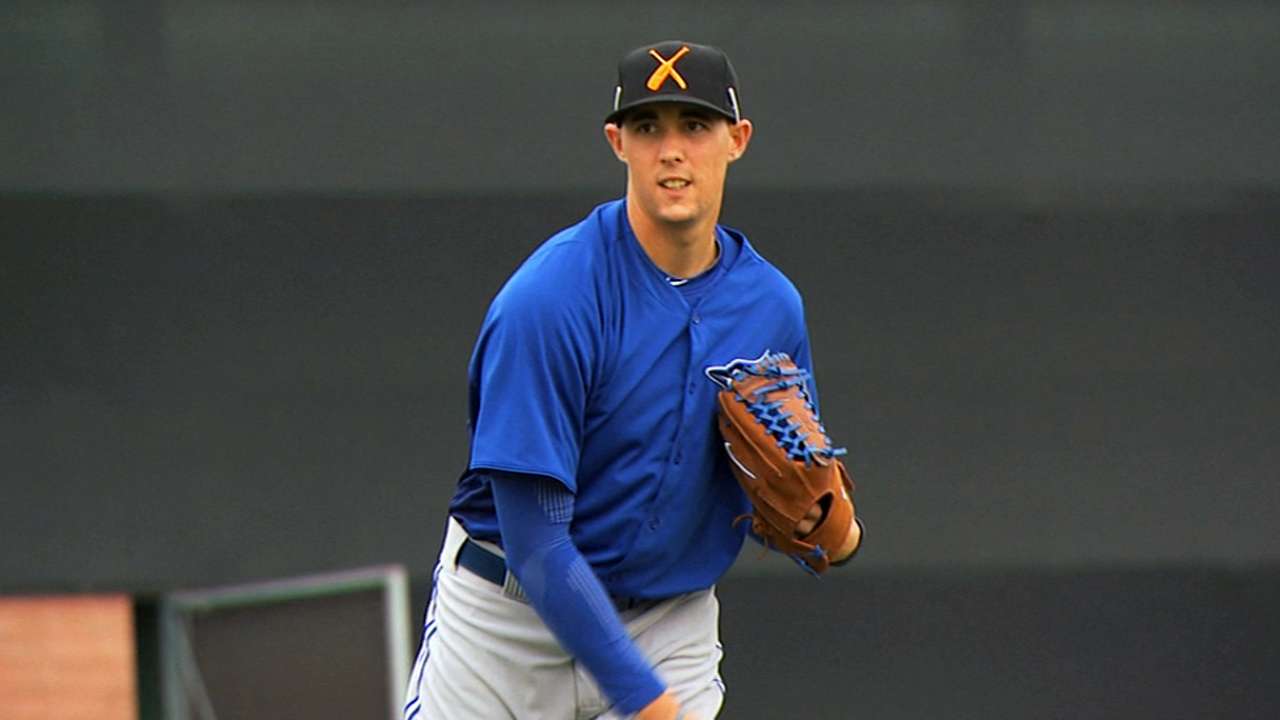 BALTIMORE -- Top Blue Jays prospect Aaron Sanchez is one step away from the Majors.
Toronto moved the starting pitcher up from Double-A New Hampshire to Triple-A Buffalo on Thursday to bring MLB.com's No. 19 prospect in baseball, and the No. 1 prospect in the Blue Jays organization, tantalizingly close to the highest level.
Sanchez had not been dominant for the Fisher Cats, but his 3.82 ERA came with good enough stuff -- and enough quality outings -- to warrant a move.
"It's been mixed," Toronto manager John Gibbons said. "He's been really good, and there's been a couple outings when he's struggled."
Sanchez's biggest weakness has been his control. In 66 innings at Double-A, the righty had struck out 57 to 40 walks.
The command is not something that concerns Gibbons too much, though. Sanchez relies heavily on a darting fastball that sometimes moves so much, Gibbons said, that it can be hard to control.
But that also helps him get ground balls with runners on base that force double plays.
"He may be one of those guys his whole career -- he walks guys, but that doesn't mean he can't pitch at this level and be very good," Gibbons said.
Sanchez was part of a Blue Jays Draft class in 2010 that featured four highly touted high school pitchers in the first 80 picks. Two of the other three -- Noah Syndergaard and Justin Nicolino -- have since been traded.
Now Sanchez is the most valuable asset in the Blue Jays organization and could be the centerpiece of a potential Trade Deadline deal.
"He's highly thought of in the baseball world -- not only in our organization," Gibbons said. "So I'm sure a lot of teams would want him, just like we want him."
But Sanchez could also help Toronto this year with his own pitching.
There is no immediate timetable for Sanchez's arrival in the Majors, and, as of now, the organization isn't doing anything to manage his innings in anticipation of a late-season callup, but that doesn't mean he will not make a big league appearance in 2014.
"If there's a need and the organization feels he's ready," Gibbons said, "why not him?"
David Wilson is an associate reporter for MLB.com. This story was not subject to the approval of Major League Baseball or its clubs.