Blue Jays look to get back on the offensive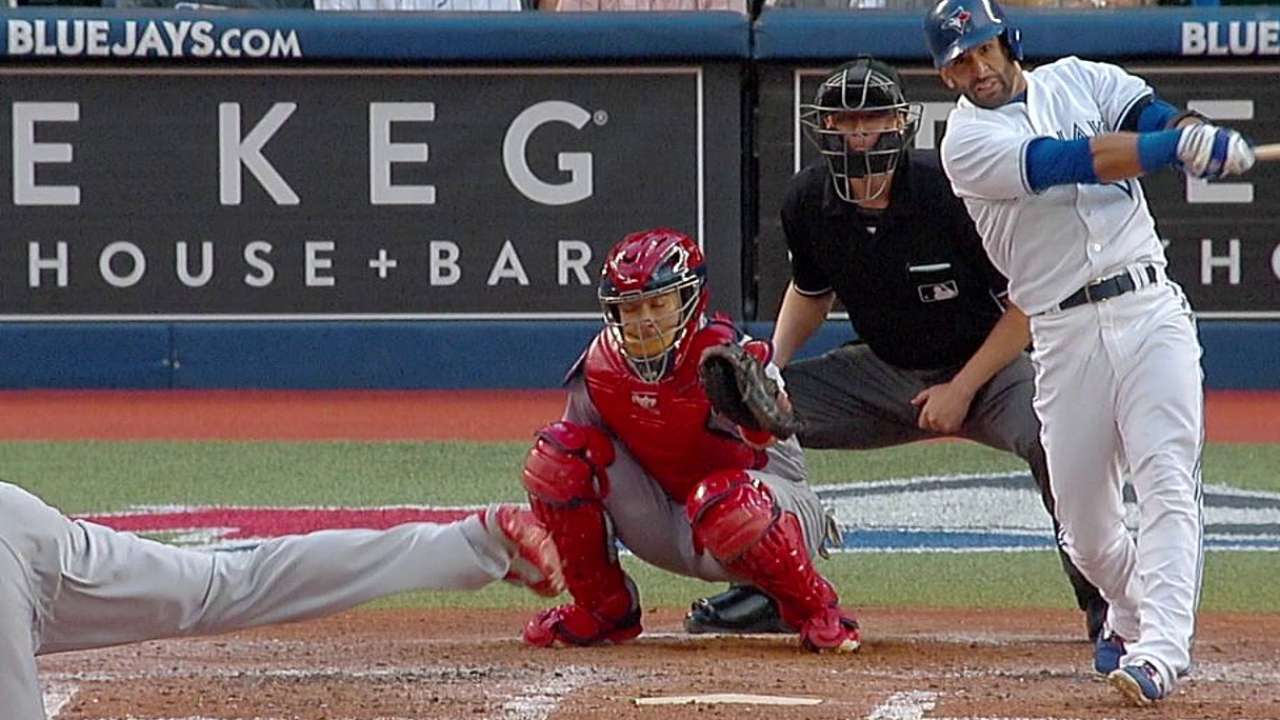 BALTIMORE -- It wasn't more than a week or two ago that a "Seitzer for Mayor" sign popped up in the crowd at Rogers Centre in Toronto.
At the end of May, the Blue Jays were at home and one of the hottest hitting teams in the Majors. When they were at their best, they won nine in a row and scored 53 runs. Hitting coach Kevin Seitzer was looking like a genius.
Since June 7, though, Toronto has lost five of six and scored more than two runs just once.
"Now it's going to be a battle between him and Ford," Blue Jays manager John Gibbons said, referencing infamous Toronto mayor Rob Ford. "Too close to call."
The Blue Jays' offensive struggles continued on Thursday in a 4-2 loss to the Orioles at Camden Yards. Toronto managed just one run off of O's pitcher Kevin Gausman and never was able to dig out of a two-run hole after the first inning.
With Ubaldo Jimenez on the mound on Friday, the Blue Jays could be poised to break out.
Toronto collected 10 hits and scored five runs against the Baltimore starting pitcher in 5 1/3 innings back in April. Jimenez has struggled with his command, so it could mean free baserunners for Toronto.
"He can run into trouble when he walks guys," Gibbons said. "We've got to show some discipline."
The Blue Jays have managed to get runners on during this slump -- Jose Bautista has reached safely in 65 of his last 68 games and Jose Reyes has in 37 of 39 -- but once they've gotten there, Toronto has had trouble driving them in. The Blue Jays were just 7-for-51 with runners in scoring position in their last seven games before Friday and hadn't homered in three straight for just the second time this year.
"I think we're all still there. It's just a rough patch," Bautista said after Thursday's loss. "I don't think anyone's making a big deal out of it."
But even if things don't turn on Friday, Gibbons knows they are bound to eventually. Just as Toronto was bound to cool off from its hot stretch, the Blue Jays will eventually rebound from this struggle.
Until then, he won't prop Seitzer up for mayor, but he won't throw him under the bus, either.
"We can't change them all out. I don't know that we'd want to either," Gibbons said. "You've just got to ride it out. That's just the way the game is."
David Wilson is an associate reporter for MLB.com. This story was not subject to the approval of Major League Baseball or its clubs.