Ex-Red Edwin enjoys playing former team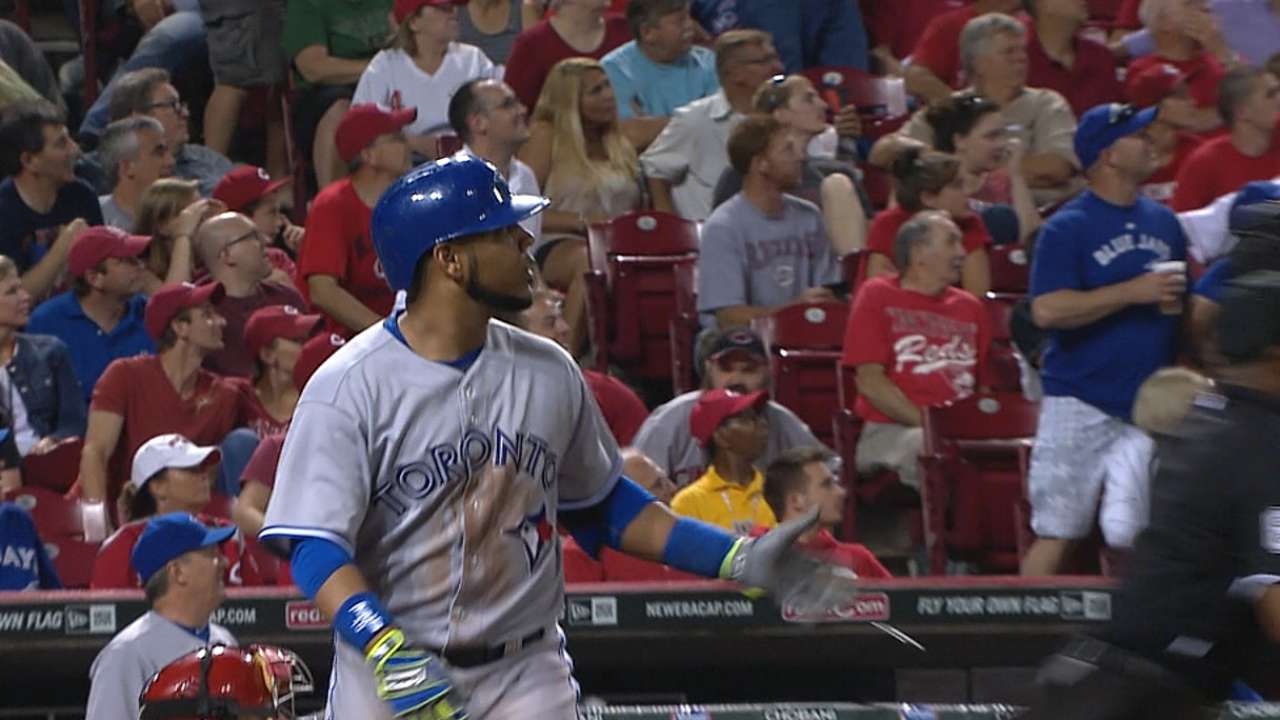 CINCINNATI -- There probably isn't a day that goes by when the Reds don't regret handing Edwin Encarnacion over to the Blue Jays for essentially nothing in return.
The 2009 Non-Waiver Trade Deadline saw the two sides close on a deal that sent veteran third baseman Scott Rolen to Cincinnati in return for prospects Zach Stewart and Josh Roenicke. The sticking point was the Reds' insistence that Encarnacion be added into the deal because they wanted to get rid of his two-year, $7.6 million contract.
The demand almost caused the deal to fall apart, but eventually the Blue Jays relented and agreed to take Encarnacion. It's a good thing they did because while neither Stewart nor Roenicke panned out, Encarnacion eventually developed into one of the top hitters in the league.
Encarnacion drove that point home vs. his former teammates on Friday night with a pair of three-run home runs. It was Encarnacion's sixth multi-homer game of the season and the 17th of his career, and the performance put him in the Major League lead with 23 homer runs this year.
"It's a great feeling," Encarnacion said. "I played here for five years, so it's great to come back and play the way I played today. I'm very excited."
Encarnacion still has some fans inside the Reds' clubhouse, including perennial All-Star Joey Votto. They spent time together in Cincinnati from 2007-09 and remain relatively close with occasional text messages to each other.
Votto said he always knew the talent was there but couldn't be happier that Encarnacion developed into the type of player a lot of scouts originally thought he could be.
"He's a teammate that I am still really fond of and I'm really proud of how well he's done," Votto said. "There's some guys you tune into and you almost, I don't want to use the word 'awe', but you watch and you think to yourself, 'What do I have to do in my swing to get to that point?' And that May stretch certainly was like that."
Gregor Chisholm is a reporter for MLB.com. Read his blog, North of the Border, and follow him on Twitter @gregorMLB. This story was not subject to the approval of Major League Baseball or its clubs.