Blue Jays go all out in Canada Day festivities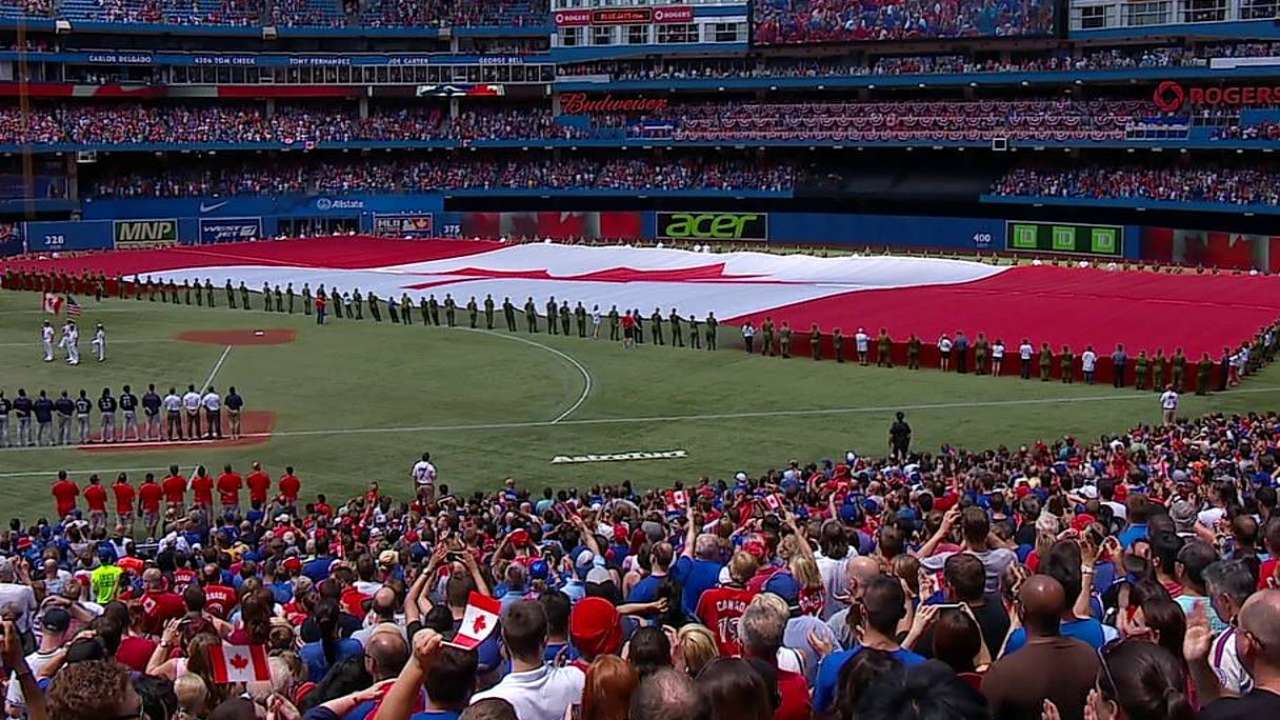 TORONTO -- The Blue Jays were sporting red jerseys and a new special-edition Canada Day cap as the club and Toronto fans celebrated the national holiday with an open dome at Rogers Centre on Tuesday.
The roof was initially closed because of questionable weather conditions, but it was opened around noon ET as the sun came out ahead of the Blue Jays' two-game Interleague series against the Brewers.
The team honoured the Canadian Armed Forces during pregame ceremonies. Chief of Defence Staff General Tom Lawson led a tribute to Trenton's 424 Search and Rescue Squadron that was involved in a dramatic crane rescue in Kingston, Ontario this winter.
Sergeant Darryl Casselman sang the national anthem, and Canadian-born Indy race car driver James Hinchcliffe threw out the ceremonial first pitch. Members from the Canadian Junior National Baseball team were also on hand.
Jose Bautista, a Dominican Republic native who homered in the Blue Jays' 4-1 win, said he's enjoyed living here the past six years.
"I'm very fond of Canada and Toronto as a city," he said. "I'm excited to be a part of the celebration for Canada Day. You can't help but feel you've adopted the country where you've lived the past six years."
Jamie Ross is an associate reporter for MLB.com. This story was not subject to the approval of Major League Baseball or its clubs.