Bautista homers in DH duty against Brewers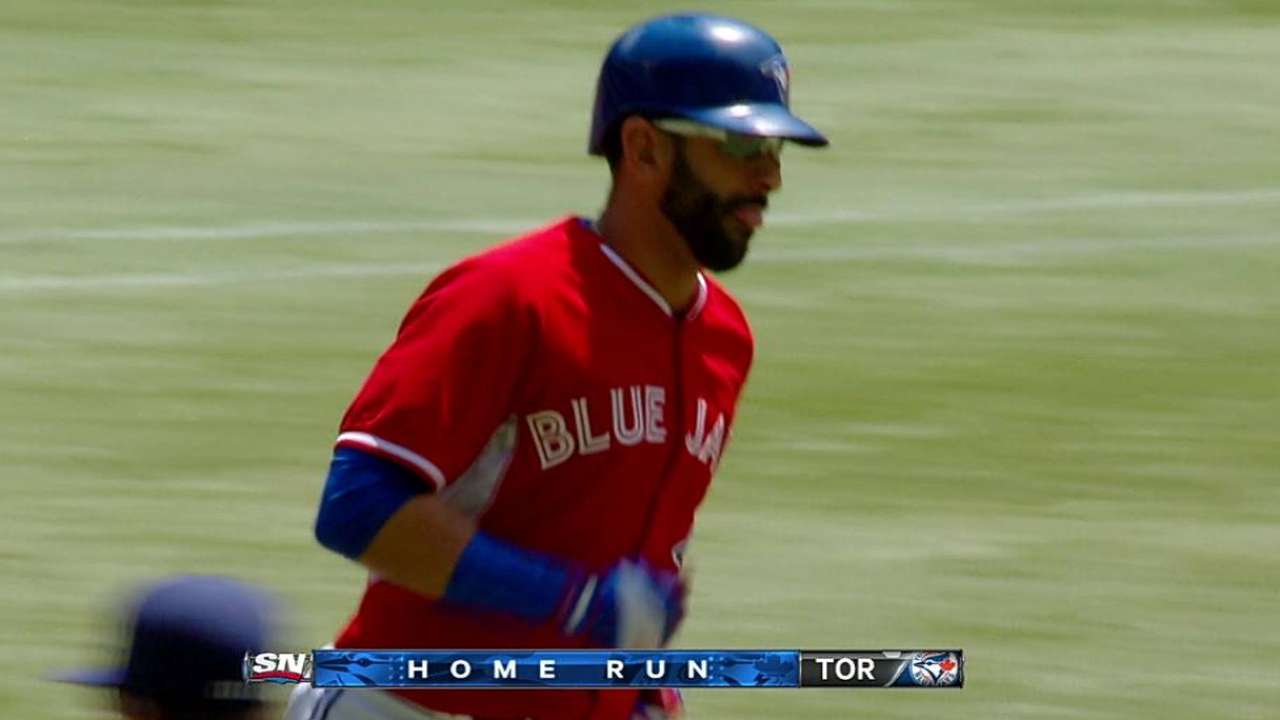 TORONTO -- Jose Bautista was back in the Blue Jays' lineup on Tuesday for the first time since straining his left hamstring nine days ago. Serving as the designated hitter, he went 1-for-4 with a solo home run in a 4-1 series-opening win over the Brewers on Canada Day at Rogers Centre.
Bautista said before the game that he hoped to return to regular defensive duties on Wednesday, but because he was unable to test his injured left hamstring on the basepaths -- save for a homer trot -- on Tuesday, manager John Gibbons said he would pencil him back in the DH role for the Interleague series finale.
"I'd rather not take the chance," Bautista said. "We're going to DH tomorrow. [Gibbons] is going to try to find a way to get [Adam] Lind in the lineup. I don't know what he's going to end up doing, but he might have to get creative. And I don't want to put the team in a bind, but I also don't want to make my injury worse and have to miss two weeks."
The left-handed-hitting Lind would've normally been the DH with Brewers right-hander Marco Estrada on the mound on Tuesday. But Lind got the day off due to Bautista's return and Estrada's success against lefties.
Gibbons said before Tuesday's game that moving Edwin Encarnacion to third base to get Lind into the lineup at first wasn't something he planned on doing, even though he had previously considered it.
"That's always the predicament when one of us is DHing because of rest or an injury," Bautista said. "It's impossible to have Lind and Eddy in the lineup at the same time."
Jamie Ross is an associate reporter for MLB.com. This story was not subject to the approval of Major League Baseball or its clubs.