MRI reveals right quad strain for Encarnacion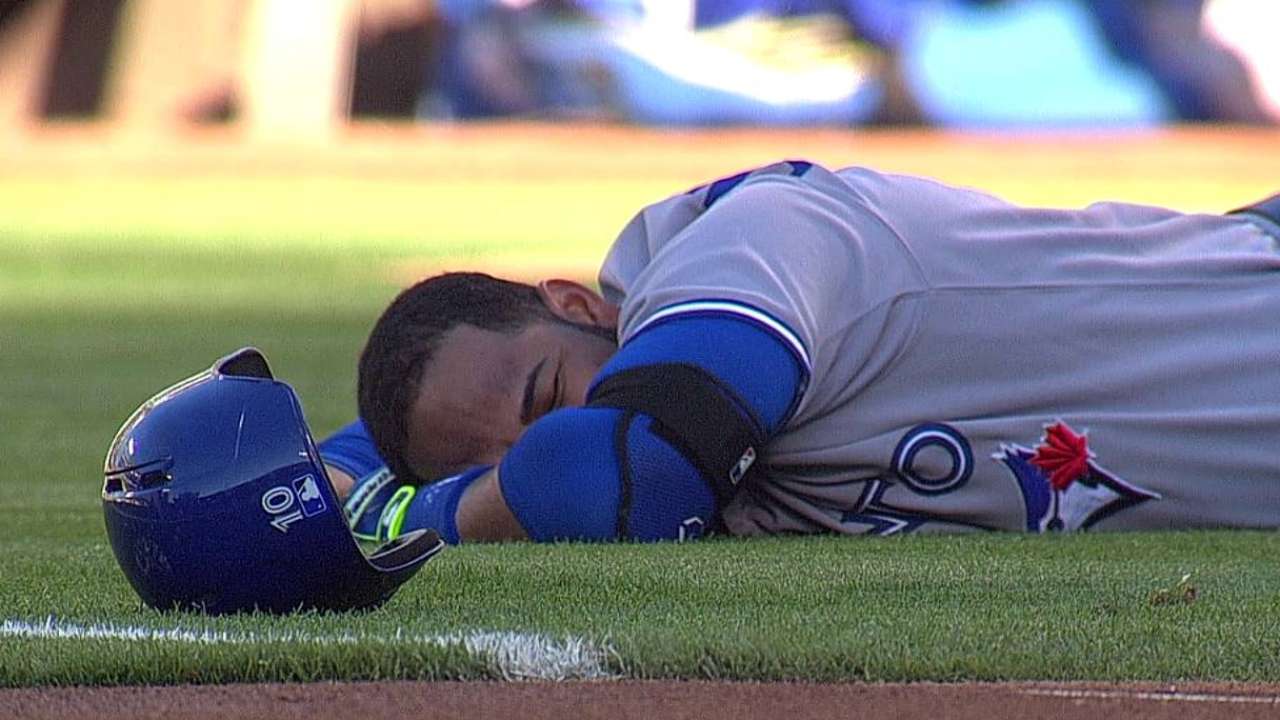 OAKLAND -- Edwin Encarnacion says he has been diagnosed with a Grade II strain of his right quadriceps muscle.
Encarnacion said that he hopes the injury takes a couple of weeks to heal.
The injury is a serious setback for the Blue Jays organization but the diagnosis is still rather positive because a severe strain or tear likely would have meant his season would have been over.
"I'm going to keep doing my work with the team and we'll decide what we're going to do later," Encarnacion said. "Whether I go to Florida or stay with the team."
Encarnacion confirmed that he will skip this week's All-Star Game in Minnesota to focus on his recovery. He'll receive treatment in the coming days and an extensive rehab program will be created once the initial pain has subsided.
The injury has left the Blue Jays scrambling to deal with yet another player that will be out of action. The club is already without the services of infielder Brett Lawrie while Jose Bautista (left hamstring) and Adam Lind (right foot) are still not 100 percent.
Bautista had been limited to starting at DH for the past week but he started at first base Sunday afternoon. The line of thinking is that first will be easier on his hamstring and it also keeps Lind off his feet for most of the game.
"If it's better suited for me to be at third, or first, for the time being, given all the injuries and stuff that's going on, even if I am able to go to right field, I'll take it wherever I can," Bautista said. "I just want to make sure I do whatever I can to put the team in the best position to win."
Gregor Chisholm is a reporter for MLB.com. Read his blog, North of the Border, and follow him on Twitter @gregorMLB. This story was not subject to the approval of Major League Baseball or its clubs.