Blue Jays comfortable with Bautista at first base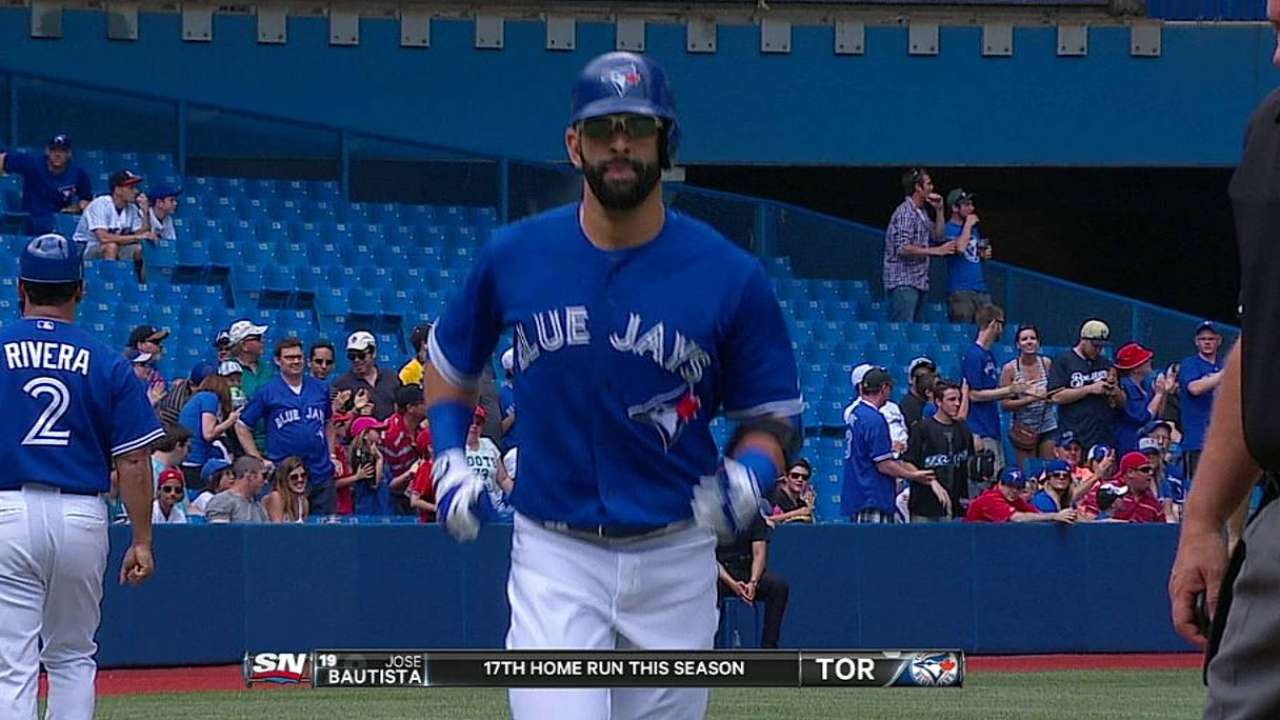 ST. PETERSBURG -- Blue Jays right fielder Jose Bautista will continue to play first base for now, although he is healthy enough to play the outfield.
Bautista started at first in Friday's series opener against the Rays at Tropicana Field, and he could play there all series, manager John Gibbons said.
"We may keep Bautista at first these three games, keep him off the turf. But he's good, though -- he's fine to play the outfield," Gibbons said. "Because he's running. He's running on the bases, so he's fine."
Bautista said he could play outfield on the turf at The Trop if needed.
Bautista has been playing first base with Edwin Encarnacion on the disabled list, and while the slugger has been dealing with a nagging hamstring injury. Gibbons said that he likes his lineup better with Nolan Reimold in right field and Bautista at first -- and that's fine with Bautista.
"I'm more than willing to do whatever is needed," Bautista said. "The team feels like that's the best spot right now, to keep everybody in the best position and the best guys on the field. So be it.
"I was ready to play outfield, but like I said, if first is where I should be right now, that's where I'm gonna be. I'm at the manager's disposal to play any position that he needs me to play, especially with the condition of our team and all the injuries."
Bautista also said that as of Friday, he would definitely be able to play the outfield in the All-Star Game on July 15, where he was elected to start, and that he anticipates returning to right field after the break.
David Adler is an associate reporter for MLB.com. This story was not subject to the approval of Major League Baseball or its clubs.