Top prospect Sanchez could make debut out of bullpen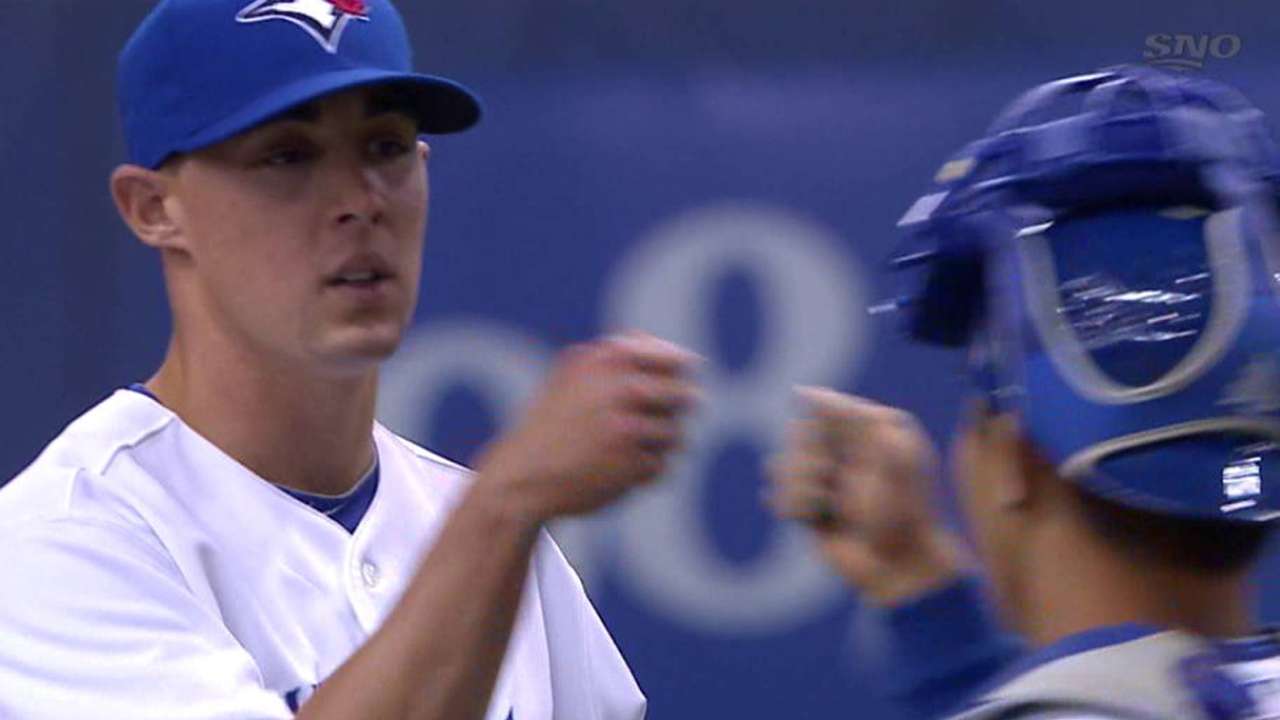 TORONTO -- The Blue Jays could be priming top prospect Aaron Sanchez for a big league promotion after the right-hander was moved from the starting rotation to the bullpen at Triple-A Buffalo.
The move suggests Sanchez, the club's No. 1 ranked prospect by MLB.com, could be in line to help the Blue Jays' struggling relief corps in the second half.
"We put him in the 'pen for a reason," said Blue Jays manager John Gibbons. "We'll get him used to it a little bit and see where it goes. We're watching the number of innings he's got this year … he might be able to help us out of the 'pen."
Sanchez, who was promoted from Double-A New Hampshire in mid-June, is 0-3 in seven appearances (six starts) with a 4.32 ERA over 33 1/3 innings since joining Buffalo.
He's experienced some control problems, having issued 57 walks over 99 1/3 innings in 21 appearances between Double-A and Triple-A this season.
Gibbons said Sanchez could likely make an impact at the Major League level.
"Why not?" he said. "He's got everything he needs. More than most guys have. He's got the arm most guys don't have."
Blue Jays general manager Alex Anthopoulos said earlier this month that it was conceivable Sanchez could be called up to help the Blue Jays in either a starting or relief role.
Jamie Ross is an associate reporter for MLB.com. Chris Toman is a contributor to MLB.com. This story was not subject to the approval of Major League Baseball or its clubs.