Lind, Lawrie, Encarnacion progressing well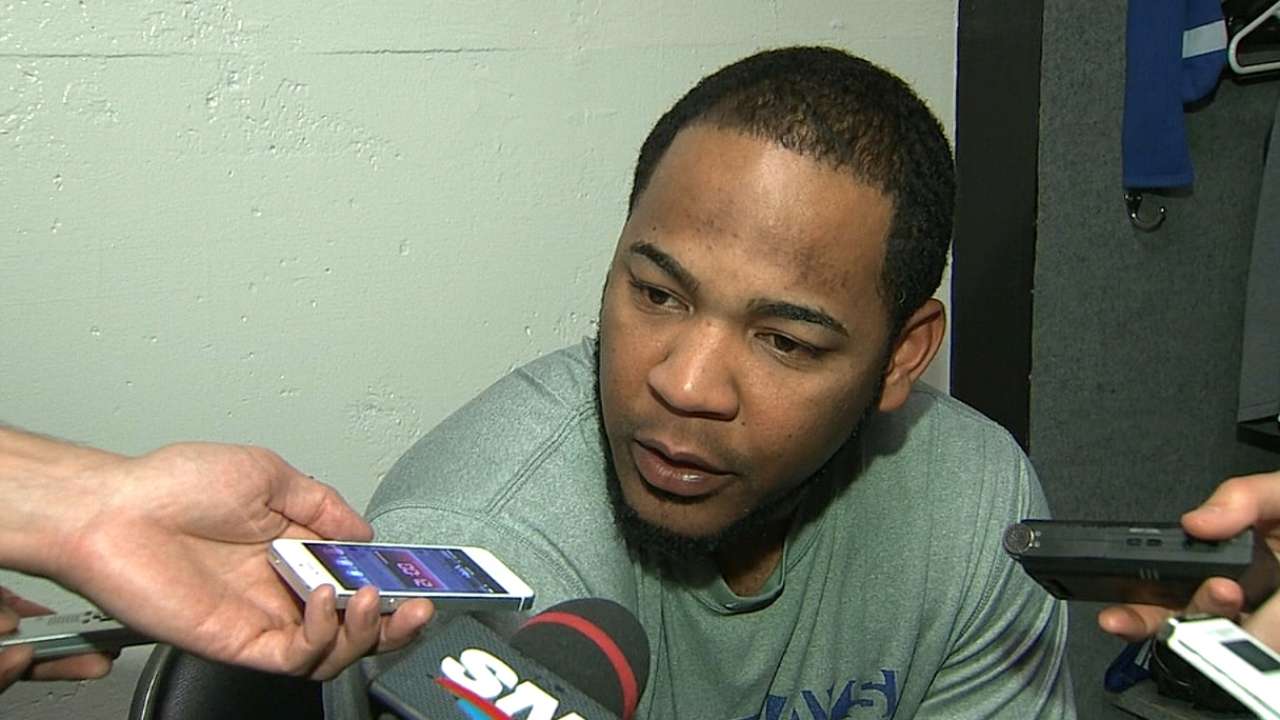 TORONTO -- Adam Lind is out of his walking boot, Brett Lawrie's fractured finger is out of a splint, and Edwin Encarnacion and Nolan Reimold are progressing well, according to Blue Jays general manager Alex Anthopoulos.
"I'm optimistic that our guys have a chance to come back sooner than we all think," Anthopoulos told reporters prior to Sunday's contest against the Rangers. "I got an update [Saturday] that Lind and Encarnacion are really progressing well ... they're swinging off the tee."
This is welcome news for a club that has been severely hampered by injuries lately.
"Again, we haven't set a timeline or timetable," Anthopoulos said. "Again, just in speaking with our training staff, they wouldn't be surprised if these guys have a chance to get into rehab games by the weekend."
Lawrie, who's on the 15-day disabled list with a fractured right index finger, has been without a splint on his injured digit for two days. He has taken ground balls and is working on getting his grip strength back. The next step will be to start swinging.
"He's about ready to start swinging. It's just a matter of swinging to his tolerance and making sure that the stability holds up," said Anthopoulos. "He's certainly moving in the right direction."
Lind was placed on the DL with a right foot fracture on July 11. He was planning to take some swings for the second time on Sunday.
"For everything [Lind has] done, he's got no symptoms at all, no pain," said Anthopoulos. "It's obviously a great sign."
Encarnacion (right quadriceps strain) has been on the DL since July 7, and Reimold (left calf strain) was sidelined on July 12.
Jamie Ross is an associate reporter for MLB.com. This story was not subject to the approval of Major League Baseball or its clubs.