Rehab games possible for Lawrie this weekend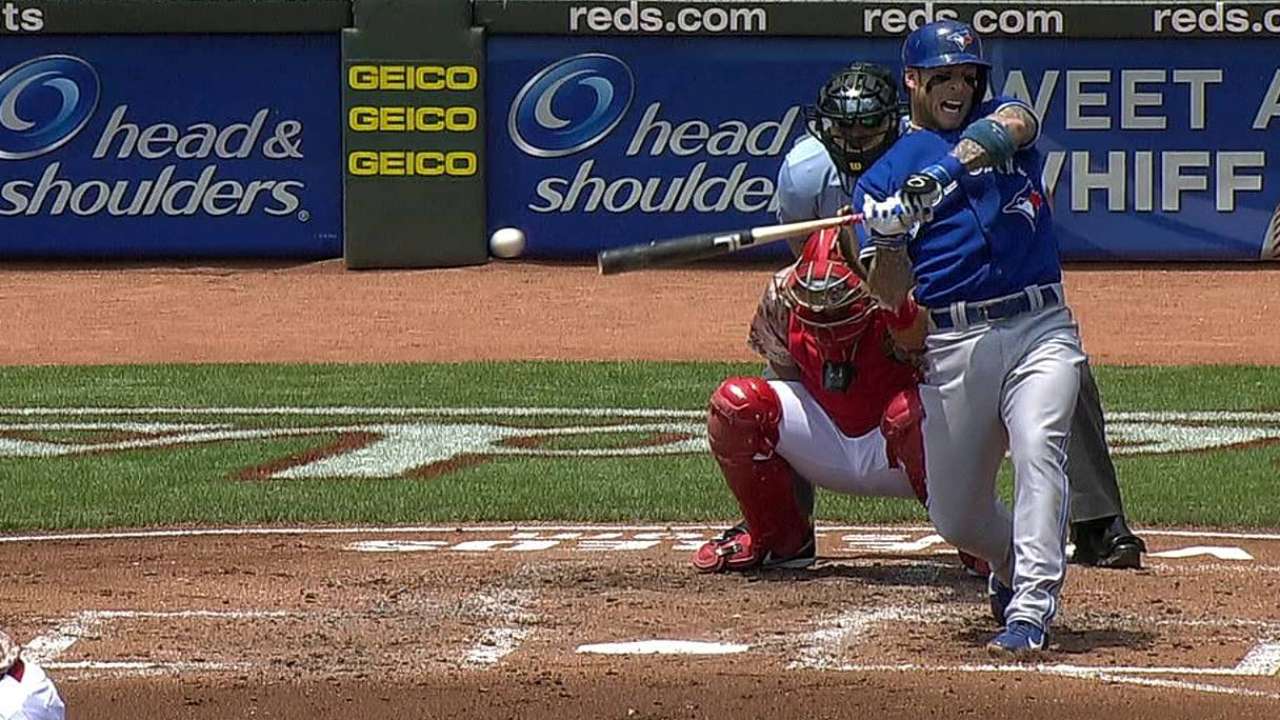 BOSTON -- Brett Lawrie is feeling better, and manager John Gibbons is cautiously optimistic that his third baseman will begin playing rehab games this weekend.
"Lawrie felt really good," Gibbons said. "He could maybe start rehabbing this week, or something. Maybe … he's starting to feel pretty good. The other two, the trainers haven't said anything on that."
Lawrie took batting practice, fielded ground balls and threw across the diamond Wednesday. He last played on June 22 and has been on the disabled list since breaking his right index finger that day.
Gibbons speculated last week that Lawrie would likely return after Edwin Encarnacion (strained right quad) and Adam Lind (fractured right foot). But Encarnacion suffered a setback Friday and Lind is still feeling some discomfort while running.
"That's why I hate to say anything," Gibbons said with a laugh when asked when the three could return. "'Cause I've been wrong every time."
Lawrie, who is at the Blue Jays' facility in Dunedin, Fla., tweeted that he's making progress. It's possible he'll be ready to see game action this weekend. Lawrie's hit .244/.299/.419 for the Blue Jays this season.
Encarnacion and Lind weren't originally expected to need rehab games, but since they've both missed over three weeks, Gibbons said live action is a possibility in their recovery.
Even with the absences, Gibbons is pleased with where his offense has been in the last week. The Blue Jays have scored at least four runs in each of their last seven games and 29 over their last four.
But when Lawrie, righty-killer Lind and Encarnacion return, Gibbons will like his lineup even more.
"I like the way it looks," Gibbons said. "We look forward to getting those other guys back, then we'll be real strong. I think we can attack you different ways … It's our best lineup."
Steven Petrella is an associate reporter for MLB.com. This story was not subject to the approval of Major League Baseball or its clubs.