Lind scratched from rehab game with back tightness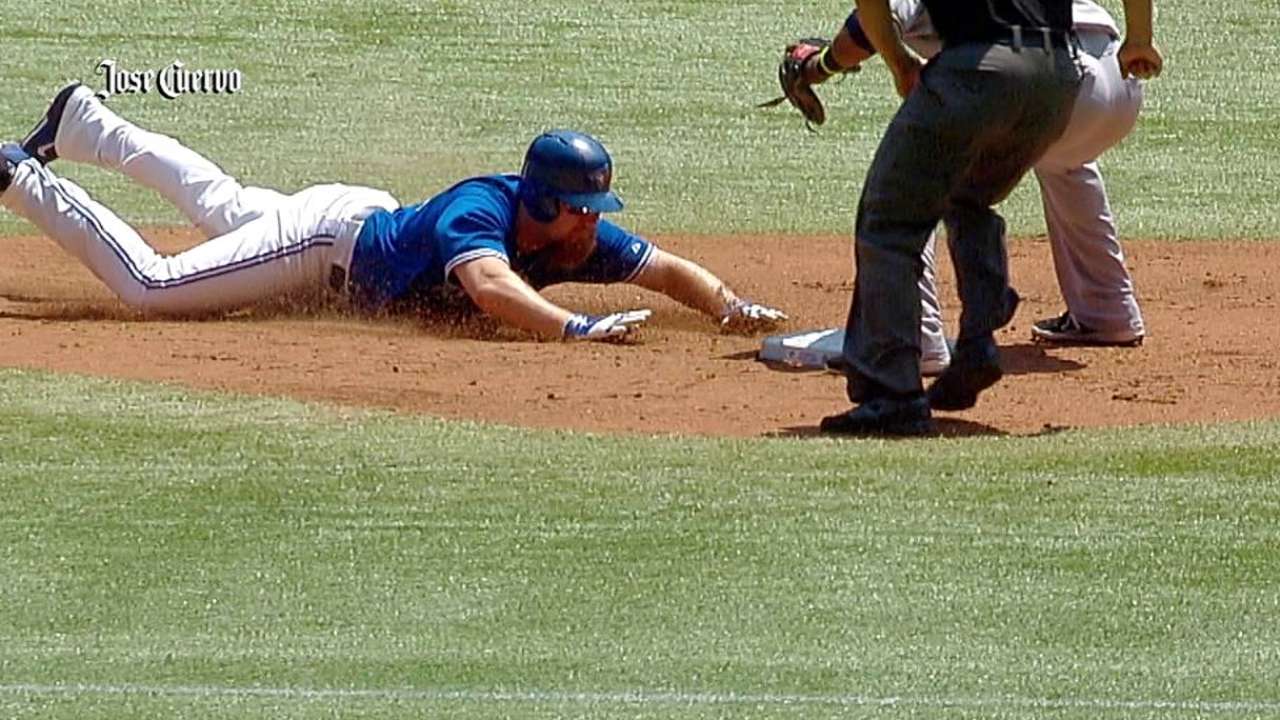 TORONTO -- Adam Lind was suffering from back tightness, and he wasn't in the lineup for his scheduled rehab game in the Gulf Coast League on Friday.
Lind, who is on the 15-day disabled list with a fractured right foot, was 2-for-2 with a pair of doubles in the first outing of his rehab assignment on Thursday with the GCL Blue Jays. The club does not expect the back tightness to cost Lind any additional rehab time.
"He played in a game yesterday. His back tightened up a little bit," said Blue Jays manager John Gibbons. "We don't think it's a big deal. We'll see how it goes tomorrow."
Lind has been out of the lineup since July 7. He sustained the foot injury several weeks earlier, but he attempted to play through the pain until an MRI showed the extent of the damage.
General manager Alex Anthopoulos said Lind could return to action in time for the Blue Jays' series against the Mariners, which begins Monday.
Lind is batting .320 with four homers and 27 RBIs in 61 games this season.
Jamie Ross is an associate reporter for MLB.com. This story was not subject to the approval of Major League Baseball or its clubs.