Drabek relieved to get chance out of bullpen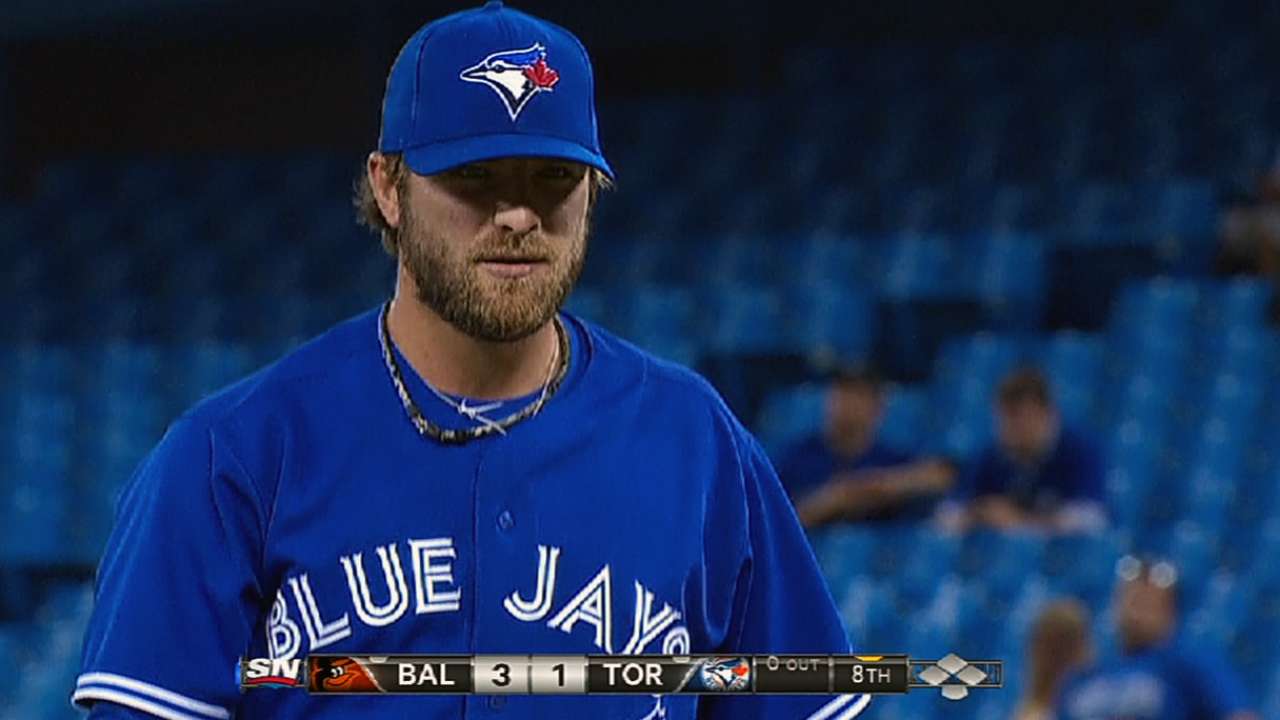 CHICAGO -- Former top prospect Kyle Drabek is back with the Blue Jays, but this time it's in a very different role.
Drabek was once expected to become an integral part of Toronto's starting rotation. Those days appear to be over, but the hope is that he can now develop into an efficient reliever.
The transition began in Triple-A Buffalo earlier this season and after a series of strong outings, he was rewarded on Saturday afternoon with a promotion to the big leagues.
"When they told me, it was hard for me, being a starter your whole career," Drabek said. "But the guys we had down there in the bullpen helped out a bunch. They showed me the ropes, taught me things I didn't know even though I spent time in the bullpen the last two Septembers. Talked to them, helped get my mind right and get my career started in the bullpen."
Drabek made 30 starts over the past four seasons and posted a 5.14 ERA in 161 innings. His biggest problem was a lack of command, with 104 walks compared to 107 strikeouts. With a move to the bullpen, he simplified his repertoire and focused more on being aggressive with the fastball.
The move appeared to pay off as Drabek posted a 2.77 ERA in 26 relief innings. He struck out 16 and walked five batters, with the overall numbers comparing much more favorably to a 4.46 ERA as a starter.
Drabek is out of options on his contract next season so the Blue Jays need to figure out how he fits into the future, and this appears to be the first step.
"Being in the bullpen, you don't have much time to get going," Drabek said. "You have to attack faster. I kind of enjoyed that, being able to just go out there and blow people away. My arm has been feeling good even though sometimes I'll have seven days off, two days off, one day off. I've just been happy my arm has been able to keep going."
Gregor Chisholm is a reporter for MLB.com. Read his blog, North of the Border, and follow him on Twitter @gregorMLB. This story was not subject to the approval of Major League Baseball or its clubs.