Morrow looking to be part of starting rotation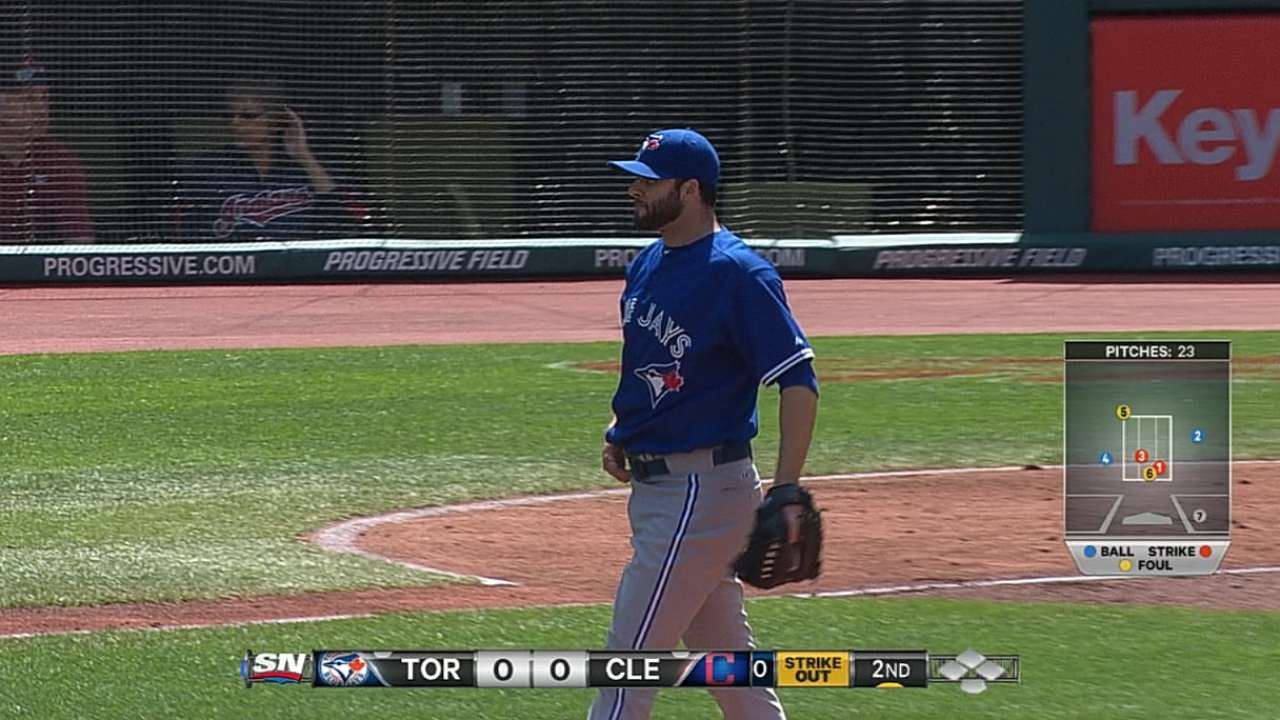 ST. PETERSBURG -- Right-hander Brandon Morrow is pitching out of the Blue Jays' bullpen this month, but he still believes his future will be in the starting rotation.
Manager John Gibbons openly speculated in August that Morrow might be best served pitching out of the bullpen because of his history with injuries. Morrow doesn't necessarily agree with that and he insists a starting job remains one of his top priorities.
"I still think I can be effective as a starter and I think that's where you get the most important innings," Morrow said. "Going forward, I'd like to be in that role, next year and beyond."
There's a good chance that Morrow will eventually have a say in his future role. Toronto has a $10-million option on his contract for next year, but it's unlikely to be picked up after a pair of injury plagued seasons. It's possible the Blue Jays would be interested in bringing back Morrow for less money, but if they declined the option, he would have the luxury of hitting free agency.
Toronto has R.A. Dickey and Mark Buehrle under contract for next season and there's also a $6.5 million option on left-hander J.A. Happ. In addition to those three veteran arms there's also a lot of young talent that is expected to be considered for starting roles.
Drew Hutchison and Marcus Stroman project to be a part of the rotation, while Aaron Sanchez and Daniel Norris also could be in the mix. That would seem to indicate there isn't any room for Morrow, but considering closer Casey Janssen is a free agent at the end of the season, there was some natural speculation a change in roles could be imminent.
That no longer appears to be the case. If Morrow insists on starting he'll likely find an opportunity elsewhere, but he's not willing to close the door on Toronto quite yet.
"I don't think it does anybody any good to think about that sort of stuff," Morrow said. "It will come quickly enough once the season is over. No point in really worrying about it now. I haven't really thought about it too much to be honest.
"They'll do whatever is in their best interests, you wouldn't blame them for cutting me loose because of what happened, but I think I've given them reasons in the past and I look forward to them bringing me back as well."
Morrow has been limited to 16 starts over the past two years. In 2013, he missed the final four months of the season because of a right forearm injury. This season it was a torn tendon sheath in his right index finger that caused him to be out of action from May 2 to Sept. 1.
Gregor Chisholm is a reporter for MLB.com. Read his blog, North of the Border, and follow him on Twitter @gregorMLB. This story was not subject to the approval of Major League Baseball or its clubs.