Power outage disrupts Blue Jays-Rays clash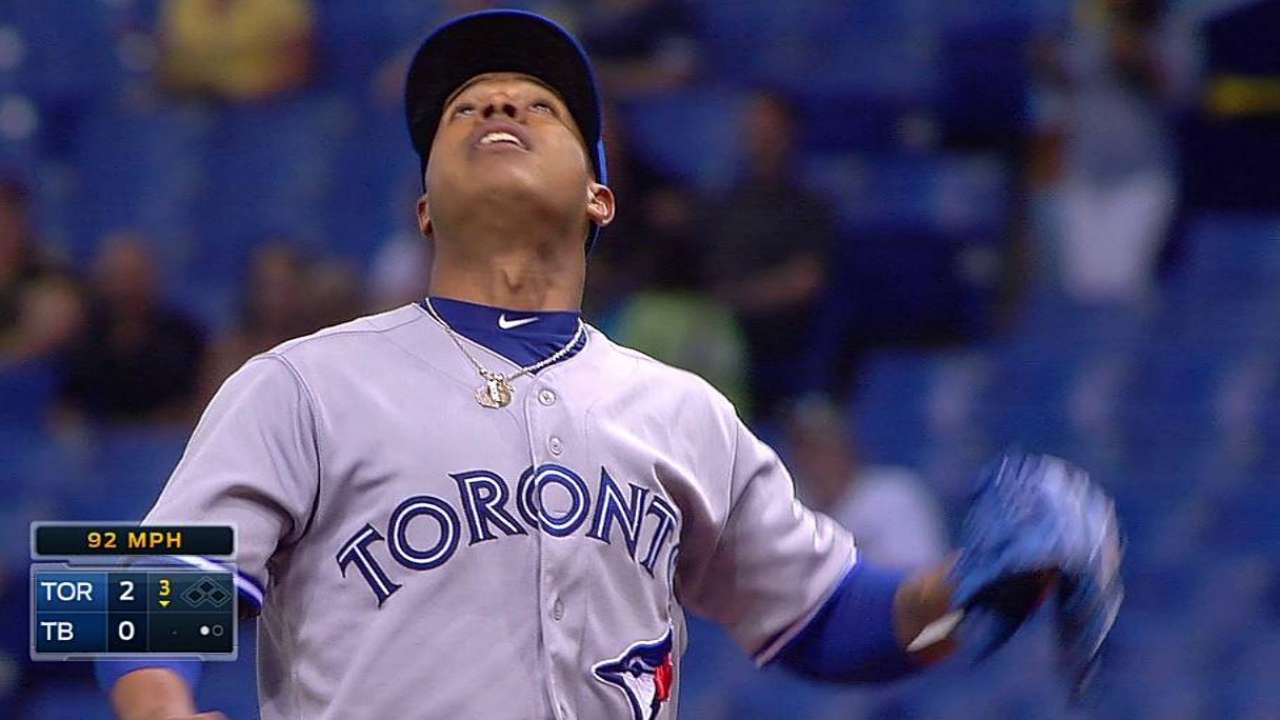 ST. PETERSBURG -- Tropicana Field experienced its fourth, and longest, power outage delay of the season on Wednesday night, as the Rays' game against the Blue Jays was halted for 30 minutes in the bottom of the third inning. Some of the stadium lights flickered and went out with Toronto ahead, 2-0, and Tampa Bay catcher Jose Molina batting against Marcus Stroman with one out.
"You begin to wonder, when the lights go out, if this place is haunted," Blue Jays manager John Gibbons joked after his team's 7-4 win.
Rays manager Joe Maddon said he thought lightning had actually struck the stadium just before the outage.
"It really seemed that way," Maddon said. "It was kind of a weird buzzing sound that happened. But the lights, that happens here. That's not the first time, it's not gonna be the last time. It's part of life at The Trop."
After the delay, Stroman returned to the mound and pitched through the sixth inning, allowing only two runs.
"I felt fine, I felt strong," Stroman said. "It's just normal, obviously, if you sit for a while, you're gonna get stiff, so it was just a matter of going out there, getting my blood flowing again and getting loose."
Even so, Gibbons saw all the stretching Stroman was doing out on the mound, and said it factored into his decision to remove him from the game after 76 pitches.
"Better off to get him out of there even though his pitches were so low," Gibbons said.
A lightning strike to St. Petersburg's 16th Street substation, which supplies power to the stadium, was once again the culprit on Wednesday, as it has been for the other delays.
The most recent power outage came on Saturday at the beginning of Tampa Bay's 10-game homestand, when the start of the game against the Red Sox was delayed by 12 minutes.
On Aug. 3, there was an in-game delay with the Rays playing the Angels that lasted 19 minutes. There was also a 19-minute delay during the Rays-Orioles game on May 6, the first power outage of the season at The Trop.
David Adler is an associate reporter for MLB.com. This story was not subject to the approval of Major League Baseball or its clubs.