Edwin's homer stands; Loney safe after review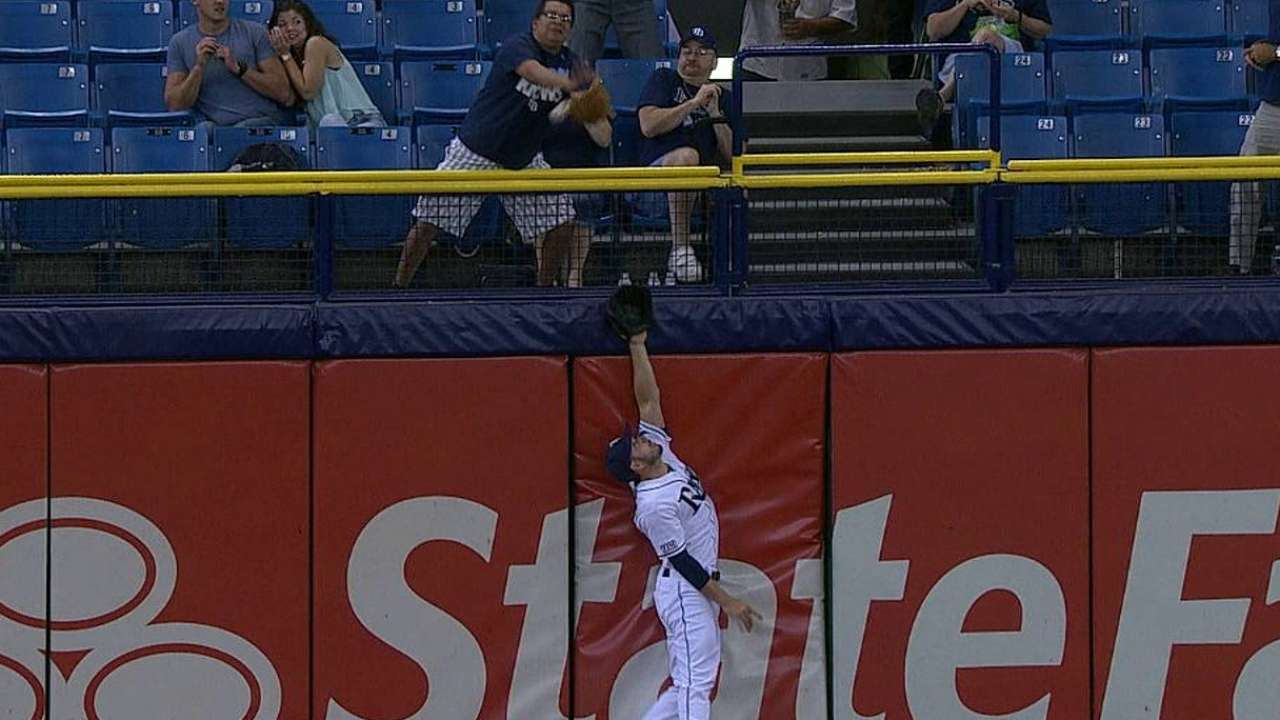 ST. PETERSBURG -- A crew chief review in the top of the fifth inning of the Blue Jays' 7-4 win over the Rays on Wednesday night didn't stop Edwin Encarnacion from being credited with his 29th home run of the season.
Encarnacion hit a deep fly ball to left-center field off right-hander Chris Archer. It was ruled a home run on the field, but Rays manager Joe Maddon asked for the umpires to take a look at the replay for possible fan interference.
Following a review lasting three minutes and 21 seconds, it was determined there wasn't enough video evidence to either confirm or overturn the call. Instead it was ruled that the call on the field stands.
"We're getting to the point where we understand the vernacular, how these things are gonna be decided," Maddon said. "That one was gonna be 'stands,' and whatever had been called on the field was gonna be the appropriate call. So you can still see where the umpire's vital in regard to making the call -- because so many of the calls that do stand, there's an argument both ways. The umpire's not moot in any way."
It was clear that a fan touched the ball on the home run, but it was difficult to tell whether Encarnacion's shot would have gone over the fence or bounced off the top of the wall. Either way, the two-run shot gave the Blue Jays a commanding 6-0 lead in the fifth.
An inning later, Maddon came out of the dugout again, this time to challenge an out call at second base. With runners on first and second and two outs in the bottom of the sixth, James Loney grounded an RBI single into right field and tried to advance to second on Jose Bautista's throw to the plate. Toronto catcher Dioner Navarro fired to second and Loney was called out.
But replays showed Loney's foot got in ahead of Jose Reyes' tag. After a one-minute, 24-second review, the ruling on the field was overturned. Evan Longoria, who had been on first base before the hit, was placed at third.
Yunel Escobar grounded out in the next at-bat to end the inning.
Gregor Chisholm is a reporter for MLB.com. Read his blog, North of the Border, and follow him on Twitter @gregorMLB. David Adler is an associate reporter for MLB.com. This story was not subject to the approval of Major League Baseball or its clubs.